Project Management Free Tools: Manage Scope Change Effectively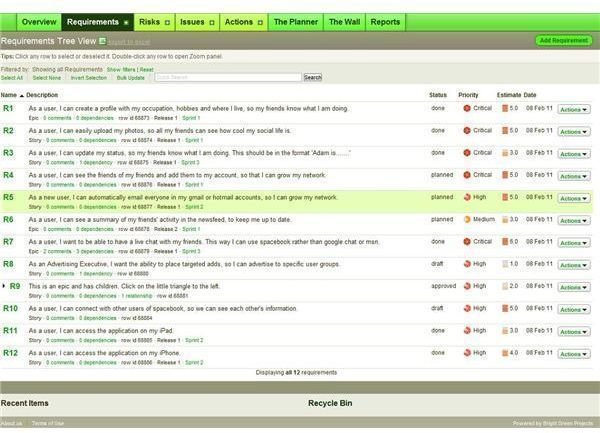 Make Projects Easier with Free Tools to Manage Scope Change
Perhaps the best free tool for managing scope change is the word, "no," but when this word just isn't an option, there are resources out there to help you. Scope change is perhaps one of the most prevalent issues concerning project management. One of the problems with scope change is that too much scope change can create problems in projects leading to scope creep, or all out project failure because no one understands the scope of the project any longer.
Luckily, there are free tools to manage scope change available to help you. By performing a requirements analysis and taking time to carefully build your work breakdown structure, you can hopefully stave off the need for managing scope change. There are times, however, that you will find that scope change is inevitable - even desirable. During times like these, you'll want to use change request forms and ultimately develop a new scope statement.
Tools for Requirements Analysis
One of the analyses that helps you to manage scope change from the get-go is the requirements analysis. By taking time to perform the requirements analysis, you can stave off some of the reasons for scope creep. To make your requirements analysis process easier, there are several tools to help you with your requirements analysis. The following two are free.
Bright Green Projects - This on-demand software is free for up to 3 users and two projects. Bright Green Projects lets you track requirements, risks, issues, and actions. The program is great, and by breaking everything down as they do, it makes it easier for you to manage scope change. Should you wish to upgrade, the program will cost $20/user/month.
QPack Requirements Management - This product allows users to plan, follow, and approve requirements for projects. The free version of the software allows you to not only set the requirements but to monitor the completion of each requirement.
Tools for the Work Breakdown Structure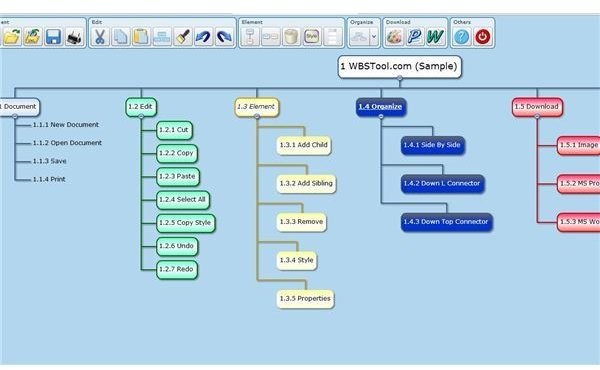 Scope change management and work breakdown structures are directly related to one another. If one changes, then the other has to change as well. The project scope gets broken down into its component parts, and each requirement for the project is a branch of the WBS. Should there be any change to the WBS, it leads to a change in the scope; should there be change to the scope, it will result in change to the WBS. The following are free tools for WBS creation.
WBS Chart Pro - This program allows users to create visual displays of their work breakdown structures. If you're looking for an easy-to-use product that allows you to decompose and plan your project from the top down, this is a great resource. The program is intuitive, so it is applicable for new and veteran project managers alike.
WBStool 2.2 - This program offers both WBS chart and cost management functions. You may also use this tool with MS Project and import the information that you create into your project plan.
XMind - One more great free tool for WBS charts that makes managing scope change easier is XMind. XMind is an open source software program that allows users to brainstorm and share. Once the WBS has been completed, users can then create tasks from each branch of the structure.
When Scope Change is Inevitable
Sometimes it becomes necessary that the scope must change and that you will find yourself in need of free tools. Managing scope change can be made easier by using templates for change requests and by using scope statement templates. Luckily, Bright Hub has such free templates in our media gallery.
Any time there will be a change to the scope of the project, you need to submit a scope change request. The scope change request should start out by describing the requested change. What are you changing in the scope, why are you changing it, and what will the impact of this change be on the work breakdown structure. Do not forget to take account of potential risks to the project due to the scope change in this document. The template for scope change requests is a very useful free tool.
Once your scope change request has been approved, then you're going to want to create a new scope statement that captures the changes of the scope. Your new scope statement should cover the whole of the changes being made in the project. You can create an effective scope statement using the template made available in the media gallery.
Finally, be sure you know the difference between scope creep and scope discovery. Before you submit any change forms, are the changes being made to your project necessary or are they really a product of scope creep? Don't be afraid to use the best free tool for managing scope change available: the word, "no."
Screenshots courtesy of Ronda Levine.
Resources:
Bright Green Projects: https://www.brightgreenprojects.com
QPack Requirements Management: https://www.orcanos.com/Requirements_management.htm
WBS Chart Pro: https://www.criticaltools.com
WBStool 2.2: https://www.wbs-tool.net
XMind: https://www.xmind.net