Plan Your Web Project: Project Planning Tips for a Successful Website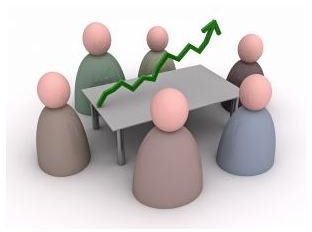 Pre-Planning
For highly complex, corporate web sites, detailed planning using tools such as work breakdown structures, user specification guides and technical specification manuals is required. Yet even simple web sites, such as those for small businesses, should be approached using project planning principles and techniques. Especially when an outside contractor is involved with the project, participants will benefit from working through the decisions needed to create a formal project plan. Business owners and leaders have typically not thought all the way through what they want their website to accomplish or even what it will look like. Is it a brochureware site, focusing on explaining what the company is all about and what services or products they offer? Is it meant to be an educational site that will keep visitors returning for more information? Will it include multimedia such as video? Or will it be even more interactive, offering features such as a forum or chat space? How often will it be updated and whose responsibility will that be?
Even before the formal planning stage, lead participants should establish certain parameters. For instance, the web developer should assess the client's level of knowledge and understanding of the process involved in creating a website. Does he or she know what hosting is? How to sign up online for Paypal or a credit card merchant account? Is the client even comfortable communicating via email and navigating the web? These questions may seem excessive, but clearing up these issues up front can only help create a smooth process and prevent faulty assumptions.
Project Charter
A standard project charter serves as an excellent guide for creating a basic website project plan and for ensuring that all parties are on the same page.
At a minimum, a basic web project plan should include:
Project objective
Expected cost
Expected timeline
Team members, stakeholders & roles
Project scope
Project Scope
The scope statement is perhaps the most important component of a website project plan. Too often people assume that they have the same concept of what a project will entail. Yet in reality, participants' expectations rarely coincide, leading to frustration and inefficiency. The scope statement for a web project should address inclusion/exclusion and extent of components such as:
Amount of content (several basic pages vs. hundreds of articles)
E-commerce (e.g. online store, donation buttons, credit card merchant, Paypal capability)
Interactivity (e.g. forum, blog with comments, chat, online contact form)
Creation of custom design or use of existing template
Creation of logo and other graphics
Multimedia (video, audio, slideshows)
Technology framework (e.g. Joomla, Dreamweaver)
Roles & Communication
Decisions about roles and responsibilities are also of critical importance and should be made as part of the initial project plan. In some cases, particularly with more than two people involved, it would be beneficial to use a tool such as DACI or DEARS to clarify roles and decision-making authority. If one web developer is working with a multi-person business, it is helpful for one business leader to serve as the point of contact, at least in terms of decision-making.
Communication planning is also essential for a smooth web design project. Participants should agree on what modes of communication are acceptable for various types of information, and on an appropriate maximum response time. For instance, the group might decide that routine updates and questions can be handled via email between meetings, but that major decisions and issues must be addressed in meetings or by phone. And they may reach agreement that each participant will reply to email and phone inquiries within two business days, unless the sender indicates that the matter is urgent.