Developing Your First Project Management Plan - Implementing a Project Management System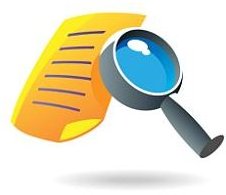 Making the Decision
When a small business starts up, there is generally a lot of enthusiasm involved and it's not hard to keep on top of all the projects coming in. As the business grows, the number of new projects walking through the door coupled with uncompleted existing ones can cause those feelings of enthusiasm to quickly turn to ones of being overwhelmed.
You've decided that you need to incorporate a project management system to help you keep track of it all. But where do you go from here?
Project Management Books
If you haven't done so already, you might want to pick up a book or two on the topic of project management. There are numerous titles available so spend a little time researching and reading reviews before you buy. In the article, A Roundup of the Top 10 Project Management Books, Gary covers several of the more popular titles in the field.
Research Software Solutions
In all honesty, the number of project management software solutions on the market can be a bit overwhelming. Some of these applications are stand-alone or network versions while many others can be found online through third-party vendors. Take a bit of time to research the benefits of both.
If you find yourself leaning towards an online solution, make sure that the vendor you choose has a good reputation in the field as well as a superb product. A number of online resources have been investigated and reviewed in this overview of project management software.
On the other hand, if you're looking for a desktop application, but some of the high price tags are scaring you a bit, head on over to Best Project Management Software Packages for Under $100. This article examines some of the better low-cost project management software solutions that are available on the market today. In fact, you may already have all the software you need in the guise of other applications. Depending upon your needs, you may be able almost all of your project management needs with an application like Microsoft Excel.
Start with a Single Project
When the initial decisions have been made concerning software and strategy, try implementing them with a single project rather than doing a full-scale rollout. There are a number of advantages to this approach, but two primary ones come to mind.
First of all, by limiting yourself to using your new methodology on one project, you can concentrate more on troubleshooting and looking for unexpected glitches. Sometimes what sounds good on paper doesn't always translate well when applied to real-life situations. With a single pilot project, it's a lot easier to tell what's working and what's not.
Secondly, this gradual start will allow employees to ease into the new system. To many people, change is scary. By allowing a slower implementation of the process, people will have the chance to acclimate themselves to the new software and methodologies in a more comfortable manner. This, in turn, will alleviate a lot of stress.
Review Your Choices
Once the pilot project has been completed under the new system (or before then, if things get rough), spend some time reviewing and evaluating the process.
Did the software perform as expected?
Were there any wrinkles in the process that could have been avoided with a different software product or project management strategy?
Don't be afraid to admit that things went so badly that you have to go back and start from scratch. Finding the right combination of software, people, and strategies for project management is a full-blown project itself. It's also one that needs to be perfected in order to go forward with future projects.