Forming and Leading Project Teams in the Automotive Industry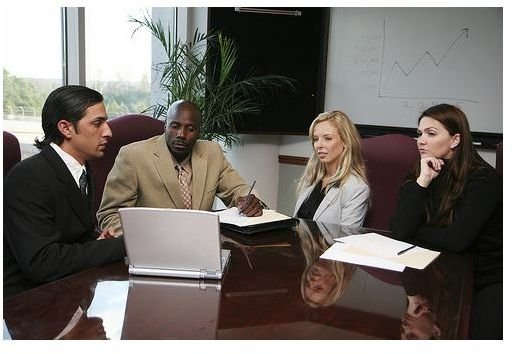 Automotive Project Management
Project management has become an essential part of almost every industry. In the automotive industry, the emphasis on project management did not occur until the late 1970s. Now, automotive manufacturers cannot be successful without good project managers.
As with so many of the automotive firsts, Toyota was the first automotive manufacturer to organize into project teams instead of functional areas. Today, most automotive manufacturers use an organizational structure that is a combination of project teams and functional areas. It is often referred to as a matrix organization. This is because workers end up reporting through two different organizations. For example, design engineers may be part of the body engineering department and report into that organization. However, they may be working on body engineering components for a small compact vehicle. They will, therefore, also report to the small compact vehicle organization.
The balance of power between the different sides of a matrix organization changes over time and can be very confusing for the workers. This is why effective project managers are required; to cut across organizational boundaries and deliver successful automotive projects to customers.
The keys to successful project management in the automotive industry are not much different from other industries. Successful project managers make jobs easier and provide tools for the organization to gain control, make quick decisions, and save money. They cannot be seen as a group that just monitors others. They need to be actively fighting for the project they are working on even if they are not delivering all of the work themselves.
Good project managers make sure that everyone on the project team has access to the information that they need to do their job. They are good communicators and keep everyone on their teams – senior management as well as the engineers – informed about the status, priorities, and next steps to the project. They also make sure that everyone's opinion is considered and that they help the engineers within their project teams to get decisions and information from other project teams within the organization.
The program managers should also be the key holders of the deliverables and timeline for the project. If this information is clearly cascaded, the team members will be working toward the same goals and be able to identify any issues that they have in meetings these goals early. The earlier issues are identified; they easier it is for the project team to develop recovery plans.
Even if team members report directly to a different manager, it is important that they feel a sense of belonging to the project management group. If they do, they will begin to be champions within their own organizations for the needs of the overall project team. They will be able and willing to help other team members outside of their own organization if there are issues that need to be resolved.
In summary, as with most organizations, project management has become an essential part of almost every industry. In the automotive industry, successful project managers are essential to the smooth operation of the business. The two most important factors in determining the success of a project manager in the automotive industry is communication and team cohesiveness.
Automotive Project Management Images