Project Management: Three Key Points For IT Software Development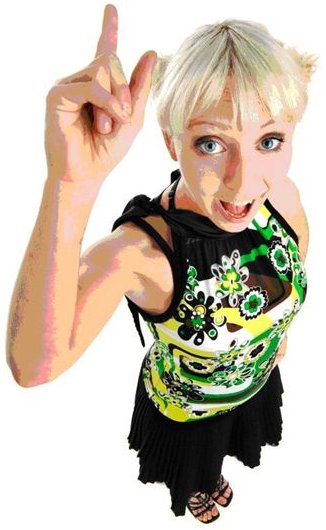 What's Different About IT Software?
Apart from the usual project management challenges, IT Software Project Management has some rather unique requirements. Some of these challenges are:
Geographically Dispersed Project Team: Many times the project team works remotely to achieve project goals. Project team members may or may not be in the same time zone or geography.
Skilled Project Team: IT Software Project teams are usually skilled and demanding.
Technology Changes: IT Software technology evolves rapidly. New technology is never too far away. Keeping abreast with the IT Software technology changes can make a project manager's life tough.
In this article, we'll discuss three critical IT Software Project Management key points, which you can apply to any distributed IT Software Project. The key points discussed are:
Select the Project Management Methodology
Communicate More, Not Less
Know Your Project Team
Select the Project Management Methodology
Numerous approaches and methodologies for IT Software Project Management have been defined. Each methodology has its pros and cons. For example, Agile project management and Prince 2 promise to deliver project success even when faced with a high degree of changing requirements. However, this adaptability comes at an expense, such as increased communication requirements. Therefore, selecting the most appropriate methodology is critical. Do not assume one methodology will suit all projects. Select the most appropriate project management methodology and then tweak it as required.
Also, remember that even though you as a project manager know how to apply the selected project management methodology, your team members may not. Therefore, you need to account for training. Read the Top 10 Top 10 Sources of Project Management Training article for more information on training sources.
Communicate More, Not Less
Communication is inherent to project success. Communication becomes even more critical when people are working from remote locations. As a matter of fact, it is quite rare for IT Software Project teams to be located in one location. Since the team is dispersed, miscommunication is an even greater possibility. Therefore, for successful IT Software Project Management, ensure the correct medium of communication is used. For example, email is not the best medium for communication. Face-to-face meetings, however, are the best. Not always will you have an opportunity to conduct face-to-face meetings. Use the appropriate technology, such as web conferencing and teleconference calls, instead. After every meeting, ensure MoMs are captured and shared. Formal documentation gives a point of reference at a later date.
Best Practice: Sometimes risks are identified in meetings. Update the risk register immediately. For more on risk management, read the Top 3 rules to Follow in Risk Management article.
Know Your Project Team
As a Project Manager managing a global workforce, it can be very challenging to motivate people. Typically, you won't see your team members often and figuring out individual motivation factors can be a nightmare. Trust may also be a cause of concern. One of the IT Software Project Management key points is to ensure that there is trust is to hold a separate meeting with each team member on a regular basis. This holds true even if you have separate project managers for each location. Take out time from your schedule and give time to each team member. You will then able to proactively improve team morale, resolve issues and acquire first hand information on concerns. The activity in-turn will also go a long way in instilling trust. Project management is not all about hard skills. You need to have sharp IT Software Project Management soft skills to ensure the team meets the project goals.
Apart from these IT Software Project Management key points, it is essential for you to follow conventional Project Management Best Practices in order to avoid errors.