PMBOK-Defined Limits
The Project Management Body of Knowledge, or PMBOK, defines both control limits and specification limits.
Control Limits – These project management limitations occur through variations in collected data. The mere disagreement among team members can affect a project's control as well as past project failures. Good managers will develop control limit paths and set standards when issues such as these arise.
Specification Limits – Unlike control limits, specification limits are harder to handle. They are almost always stakeholder or client related. Even when quality management is utilized, a client or stakeholder may show some dissatisfaction and sway the project. Effective managers should set specification limits with the client or stakeholder in advance allowing them to understand what the project will entail versus a change of heart or mindset.
Human Element Limitations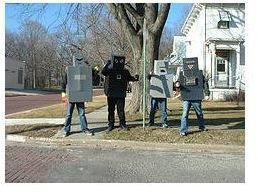 Your resource management may be at top levels but the human element in any project can harm a project. While change is inevitable, humans are not robots or computers and areas of denial, disagreement, and stubbornness do happen. Cure human element limitations by implementing open communication and good listening skills.
Both team and individual feedback is necessary to halt this type of limitation before it spreads. It may only take one person to cross over to the path of harm that is easily spread. Be aware of your human element by knowing your team well and spot-checking the areas that you know may cause conflict.
Software Limitations
Project management software designers may believe if they build it, it will be utilized–but that's not always the case. Not all software will work for every project nor can all software be adapted immediately to meet project needs, no matter what project management methodology you are using.
Speak with designers and offer realistic guides on what you need. Meet often during the design process to see, feel, and touch the design. While you may not be able to rid software of all its limitations you can make the process flow smoother if you communicate throughout the process rather than waiting for the final product.
IT Limitations
How many times do IT personnel blame the software designer and vice versa? That amusing private war may be relevant to the parties involved, but if the software you need conflicts with your network and it crashes, your IT department isn't communicating effectively.
Some managers may be guilty of not including IT personnel in stages of software design, wants, and needs. Correct this project management limitation by understanding why software and IT must be interconnected at all times.
Vendor and Supplier Limitations
The suppliers you utilize can also put limits on project timelines. If they aren't getting you what you requested or are backlogged, your project is at their mercy. Utilize a good vendor selection process in advance of a project's initiation in order to ensure timely delivery.
Green Limitations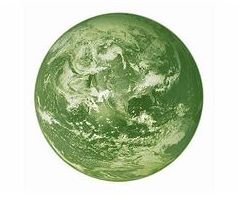 Global warming may still be a debate, but the desire for green computing and green offices might affect your bids for new environment-friendly clients. If you face this problem, read some tips from Green Project Management to entice your concerned clients.
Use the Think Tank Method
Project initiation meetings should include think tank sessions that allow for a project management limitation analysis. Use these sessions to discover and identify project limitations before they begin. Keep in mind, no matter how well prepared you think you are, expect some limitations and create a process to deal with them quickly.