A Summary of PMBOK Practices - Human Resource Management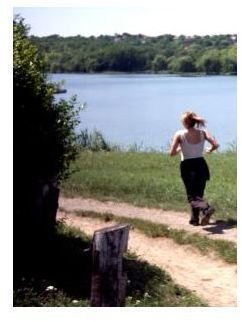 What is Human Resources Management?
Human resources management essentially means ensuring that the proper people are working on a project. Good human resources management means that everyone is working efficiently and the right people have been scheduled for the tasks they are best adapted for. Human resources management is a key to any successful venture - not just successful projects.
What are the Processes of Human Resources Management in PMBOK?
PMBOK breaks human resources management down into four processes. The first of these processes is human resource planning. Human resource planning involves planning for the members required for the project team. It involves knowing how many people will be required to get the job done on time and knowing what specialists will be needed. The human resources plan should be included as part of the project charter.
The second process in human resources management is the acquisition of team members. This process includes hiring, interviewing, training and negotiating with people. This process depends upon having a sound human resources plan and reliable and accurate estimates of duration and cost. If too few employees are hired, overallocation becomes a risk. If too many employees are brought on, then the project becomes too scattered.
The third process for PMBOK standards is to develop the project team. During this process, team building practices are encouraged. Team building activities include having an orientation meeting, facilitating communication between members and engaging members in games designed to create camaraderie between those team members. Games for team building might include the classic trust game where members are paired off, one is blindfolded and the other must serve as a guide. Team building activities create a sense of community where trust and communication can run rampant. Sometimes conflict resolution must be practiced when team members clash. It is important to take care of potential problems between resources early before they become out of control.
The fourth and final process is team management. Team management involves ensuring that the human resources plan is implemented correctly. It means that the project manager has to ensure teamwork between all team members and that the team is being productive and efficient with tasks.
Further Reading:
For more information on human resources management and team building, you may wish to read the following Bright Hub articles:
"Key Elements of Resource Management" by Ronda Roberts
"Resource Management in Software Project Management" by chemuturi
"Employing Effective Resource Management at Your Company" by Gary
"Project Management Innovations Make Team Building Easier" by Natasha M. Baker
and
"Learn How to Get your Team on the Same Page" by Natasha M. Baker
This post is part of the series: PMBOK Practices
A few articles related to the benefits of PMBOK practices for project managers.