A Summary of PMBOK Practices - Time Management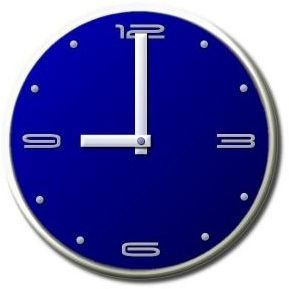 What Does Time Management Involve?
Time management in PMBOK deals with the ability to plan and finish the project in a timely manner. The time management processes deal with defining activities, estimating the durations of activities, scheduling activities and ensuring adherence to the schedule. Time management is a crucial part of any successful project. Without careful planning, projects are set up to fail.
What are the PMBOK Time Management Processes?
Project time management with PMBOK consists of six main processes. The first of these processes is in the definition of activities and action items. Project managers must identify the tasks to be undertaken during the project life cycle. Without the definition of activities and action items, there is nothing to schedule. Methods used to define activities during this process include decomposition and utilization of templates. Decomposition is a breakdown of milestones into action items. The templates may come from previous activities or previous projects.
The second process in time management is the sequencing of activities. This process involves the mapping of task dependencies. To do this, project managers will require preceding documents. Tools for this activity include the precedence diagramming method, the arrow diagramming method and other methods for diagramming dependencies. The output for this process is the network diagram.
The third process is the estimating of resource of each activity. Activity resource estimating involves determining how many and which resources will be needed for the project team. This process relies primarily on expert judgment - the discrepancy of a specialist to determine who best fits project team needs. Bottom-up estimating is useful during this process of the project management life cycle.
The next process in PMBOK time management processes is the estimation of activity durations. Again, expert judgment will be required in making decisions during this process. Another important component of this process is the usage of formulas created for estimating time such as the PERT formula.
Once all estimates of resources and durations have been preformed, then the project schedule can be developed. This process is often assisted by the project management software. Resource leveling may be required in order to avoid the overallocation of resources.
The final process in the time management series of processes is the control of the project schedule. Schedule control relies on those who understand the process and how the schedules change. Effective schedules will be manageable. If schedules are built with manageable components, then the requirement for change will be relatively small.
Further Reading
For more information on time management in project management, you may wish to read the following Bright Hub articles:
"Project Time Management and Schedule Tracking" by eschulze
"Why Tracking Time is Essential in Project Management" by eschulze
"How to Create a Master Project Schedule" by Ronda Roberts
and
"Decomposition Series" by Ronda Roberts.
This post is part of the series: PMBOK Practices
A few articles related to the benefits of PMBOK practices for project managers.