A Summary of PMBOK Practices - Cost Management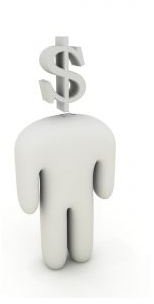 What is Cost Management?
Cost management involves knowing the financial and human resources required for a project. It requires that project managers create a careful budget and adhere to it so that the project results in as much profit as possible. Cost management ties into time management, because in order to ensure that the project is completed on budget, it also has to be completed on time.
What are the PMBOK Cost Management Processes?
There are three processes involved with PMBOK cost management. The first process is cost estimating. There are various methods for estimating project costs. Analogous estimating utilizes similar projects or activities and makes the estimates for the current project based upon the past results. Parametric modeling involves formula that have been pre-constructed for different project attributes. Bottom-up estimating involves estimating the cost and duration of the smallest activities and then adding them up to create the estimate for the whole of the project. Lastly, computerized tools can provide great assistance in estimating cost in projects.
The second process involved with PMBOK cost management strategies is cost budgeting. The project manager relies upon the data she has gathered from estimates to set up a realistic project budget. The budget should take into account all stages of the project life cycle.
The third and final process is cost control. Savvy project managers will carefully monitor the cost of their projects. This monitoring will include watching to see where actual cost has varied from estimated cost. The monitoring will also ensure that if the actual cost is deviating too far from the estimated or budgeted cost, that the project manager can effect change to get project spending back on track. Finally, cost control involves informing the relevant stakeholders of the cost discrepancies when the actual cost varies too much from the budgeted cost.
Further Reading:
For more information on cost management, estimating and budgeting in project management, you may wish to read the following Bright Hub articles:
"Control Project Schedules and Budgets through Earned Value Management" by mistyfauxheux
"Project Constraints: Cost" by Joe Taylor Jr.
"Google Spreadsheets Project: Creating a Project Budget" by KEllis
"Project 2007: How to Create a Budget and Apply it to a Project Plan" by Nacie
and
"Project Management Keeps Projects on Budget" by Ronda Roberts.
This post is part of the series: PMBOK Practices
A few articles related to the benefits of PMBOK practices for project managers.