Keeping Your Project to a Budget: Third in This Project Management Series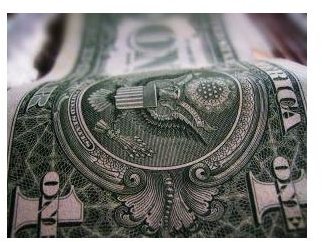 Budgets…Why Do We Need Them?
Budgets tend to make people shudder. They make people think of fiscal bean counters who are overly frugal, managers complaining about expenses, and inflexibility. Budgets don't have to be evil. A good, well-drawn budget can serve as a source of relief. The project manager who has an accurate budget for her project doesn't have to fear asking her superiors for extra money for the project. While budgets seem to be intrusive, oppressive forms with numbers on them, they can be a huge help. The key to an accurate budget is accurate estimation. Accurate estimation comes with project management.
How Does Project Management Keep Projects Within Their Budgets?
Project Management, during the planning phase, estimates the budget required to complete the project successfully and on time. The budget rests on a few figures: Cost from resources and cost from expenses. By carefully managing resources, the budget monster can be tamed. Resources are the single biggest cost for projects. Project managers know how much they've allocated for their resources, the amount of time that's been scheduled, how much that time costs, and what expenses are expected. They can also nip over-spending in the bud and level resources if overtime is becoming a problem.
Useful budgets are created by a team, not by a single person. This way, the project manager can be certain her project plan is as accurate as possible. Perhaps Tom sees an expense that Jane did not. The project budget should be comprehensive.
Another thing to note about the project budget is that it is not to be confused with project cost. For a very nice discussion of the distinction between project budgets and project costs, you may wish to read Examples of Costs in Project Management by Rupen Sharma, PMP, and then take a look at Ceil S. Cantoria's budgeting buide, A Project Management Learning Guide to Budgeting, Costing, Estimating, and Controlling.
Finally, good project managers will aim to come in under-budget for their project expenditures, not at budget or over-budget. This ensures that they will be remembered for being efficient in managing time, costs, and resources. This will make it more likely that a client or customer will come to them again, with another project.
Read More About It:
For information on how to create effective project budgets, read the following Bright Hub PM articles:
Finn Orfano's Google Spredsheets Project: Creating a Project Budget
Nacie's How to Create a Budget and Apply It to a Project Plan
Misty Faucheux's Keep on Budget with Earned Value Analysis
This post is part of the series: Importance of Project Management
This series explores the importance of project management for companies.