Project Management Techniques That Facilitate Decision-Making Processes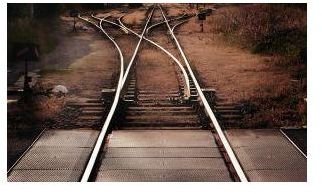 Ways to Make Decisions
Have you ever been told by one boss to finish that meeting report and by another boss to forget about the meeting report and work on the call list? Have you ever gone to a meeting to hear the project manager say one thing, just to hear them say the complete opposite later? Decision-making and being decisive are difficult tasks for anyone - especially when they are in charge of ensuring things get done.
There are specific techniques involved with decision-making. Some of the more popular methods for decision-making include:
Pareto Analysis - This method is used when a project manager wishes to make changes, but is unsure of which changes to make. What she then does is makes a list of desired changes, ranks them, and then acts on the change with the highest ranking.

Decision Trees - Here, the manager will diagram the decisions that need to be made. For example, if the manager needs to decide between giving everyone a raise and developing a new product to generate more income, the tree will have these two items as "branches." Each consequence or decision stemming from the original branch is diagramed. Finally, after careful analysis the decision is made that will have weighed the various outcomes.

Cost/Benefit Analysis - This is the standard chart we made in grade school to help us clarify difficult decisions. You start with the decision that has to be made. Underneath it you begin listing the various costs involved in each choice. Once each choice has costs listed, then you list the benefits from making each choice. Analyze each section and make a decision based upon the choice with the least cost or the greatest benefit.
There are many other methods for decision-making when it comes to business choices. The importance of project management in terms of decision-making lies in the fact that carefully managed projects will have most decisions already made.
How does Project Management Streamline Decision Making?
During the planning phase of project management many analysis are performed and many decisions are made based upon the analysis. One of the places projects often run into trouble is when they experience unwanted or unexpected events. Careful risk analysis will have determined what the most likely and most destructive risks are. Savvy project managers will determine at this stage of the game the protocol for how each risk will be avoided or dealt with in the case the event should arise. Because there is already a plan laid out for the project manager and the team, all important decisions regarding what to do have been specified. This streamlines most of the decisions that will have to be made during the course of the project.
For More Information:
For more information on decision-making and project planning in project management, you may wish to read the following articles:
Marlene Gundlach's Top Down vs. Bottom-Up Planning
Michele McDonough's Developing Your First Project Management Plan
Tomica Bonner's Risk Ownership: A Five Step Approach to Better Risk Management
This post is part of the series: Importance of Project Management
This series explores the importance of project management for companies.