Project Mangement Decreases Risk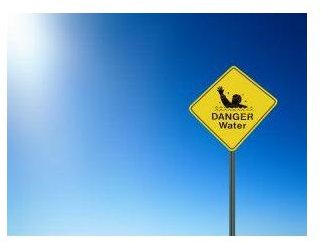 What is Risk and Why is it Important?
In short, risk is the probability that an unwanted or unforeseen event will occur during the life cycle of a project. A more precise definition of risk, is the probability and magnitude of unforeseen events. Risk is important in project management because actualized risks can cost lots of money, resources and time. They can bury an otherwise valuable project - sometimes for good.
Risk management is the process of identifying, assessing and planning to work around risks. It is an extremely important part of the project planning process. While risk assessment can take time, it pays for itself in the end by allowing for project managers to foresee potential risks and plan how to combat them even before the project takes off from the ground. Risk assessment and management is like those important tests that pilots must go through before they take off down the runway. It prevents disaster.
How does Project Management Decrease Risk?
The importance of project management cannot be stressed enough. Good project managers will conduct a risk assessment at the beginning of their project. This risk assessment seeks to define, predict and understand potential risks. Will the client back out at the last minute? Are there any places in the schedule where team members might be likely to fall behind? A good risk assessment will provide the answers to all of these questions.
Once the potential risks have been identified, a risk management plan can be drawn up and adhered to as part of the project management process. The project manager and project team will come up with the ways in which risk will be avoided, minimized or combated head on. The risk management plan will include important information about the scope of risk management and the policy for dealing with risk. It will also identify risks, the probability of the risk actualizing and the potential damage. The most important section of the plan is the specifics about who will deal with identified problems, should they arise, and how these problems will be dealt with. Risk management is an extremely important component of project management.
For More Information:
For some extra information on risk management and how to implement it in your project management life cycle, read the following BrightHub articles:
"Risk Management" by Joe Taylor Jr.
"Risk Management & Tools" by Bob Legrand
and
"A Practical Approach to Writing a Risk Management Plan" by Natasha Baker
This post is part of the series: Importance of Project Management
This series explores the importance of project management for companies.