Project Management Helps Meet Strategic Objectives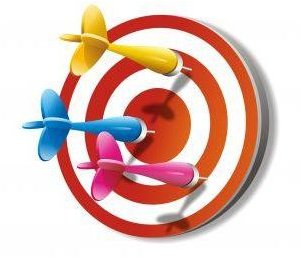 What are Strategic Objectives?
Strategic objectives, in a simple sense are goals. However, strategic objectives are more than just that, these are the goals that will lead to a company's success. According to BusinessDictionary.com, there are eight categories of strategic objectives:
Market Standing - Identifying the company's position and share of the current and future markets.
Innovation - Companies set goals associated with the development of new goods and services
Human Resources - Acquiring and training the proper people to get the job done.
Financial Resources - Acquiring the funding to grow the business
Physical Resources - Acquiring the buildings and facilities where goods and services will be produced.
Productivity - Ensuring that resources are being used efficiently to create quality goods and services
Social Responsibility - Heightened global awareness: many companies have a commitment to social responsibility
Profit Requirements - Defines how much does the company have to make in order to be successful?
Strategic objectives also must meet the following five requirements. They must be specific, measurable, appropriate, realistic and time-oriented. Ideally, all of a company's projects will be aimed towards meeting some set of strategic objectives.
How does Project Management Help Meet Strategic Objectives?
A good project focuses upon meeting only one primary goal. This goal should be it's strategic objective. If a company's innovation objective is to come out with one new software product this year, then the project will focus on developing that product. The reason good projects focus on a single goal is it keeps the project focused. It is easier to manage a project leading toward one goal than one that aims toward several.
The primary focus of the project is outlined in the scope statement and in the project plan. Project management breaks down the progress toward the goal into small chunks. Once each task has been completed, it moves the company closer to the milestones for that project. Once all the milestones have been met, the project will be complete. Successful projects will produce deliverables that bring the company closer to meeting their strategic objectives.
For More Information:
For more information on strategic objectives and scope statements, you may wish to read the following BrightHub articles:
Ronda Roberts' "Defining the Project Schedule Hierarchy"
Eric Stallworth's "How to Write a Scope Statement"
and
Natasha M. Baker's series, "Defining the Project Scope"
This post is part of the series: Importance of Project Management
This series explores the importance of project management for companies.