Introduction to the Series: Importance of Project Management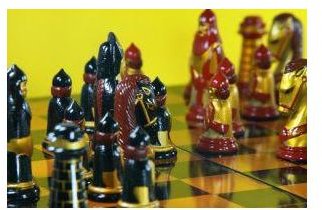 Project Management is gaining momentum in the business sector. This isn't by accident. It is an increasingly important part of running a successful business, especially in today's harsh economy. In this series, I will highlight the reasons why project management is an important - even vital, part of running a business in today's world. Not only does the importance of project management permeate corporations and big business, but it is pivotal to the success of small businesses, consultants and freelancers struggling to get into the competition.
Series Overview
This series demonstrates that project management is important for the following reasons:
Project Management Increases Productivity
Project Management Keeps Projects on Budget
Project Management Increases Company Communication
Project Management Monitors the Status of Milestones and Deliverables
Project Management Decreases Risk
Project Management Improves Product Quality
Project Management Streamlines Decision Making
Project Management Helps Companies to Meet Strategic Objectives
Project Management Keeps Clients and Customers Satisfied
Because project management is the best way to ensure that the quality, timeliness and adherence to budget goals of any project are met, it is a vital component of running a successful business.
What is Project Management?
Project management is a process for setting goals, planning how to achieve those goals, and the actions needed to achieve those goals. There are many methodologies for project management, but the standard methodology follows these steps. It is called the project lifecycle:
Define - the project manager and team members define the project - what needs to be done, why and when?
Plan - here, milestones and deliverables (important dates and products created through completion of tasks) are mapped out, scheduled and assigned to resources (human team members or equipment).
Execute - the project plan is carried out during this phase.
Monitoring - here the project manager ensures that the project progresses smoothly.
Closing - when does the project end? Was it successful? Why or why not?
For more information introducing you to project management and the project management lifecycle, you may wish to read the following articles:
Deanna's series, "Phases of Project Management"
Deanna's "Project Management Basics"
Gary's "The Top 10 Benefits of Project Management"
and
Gary's "The Project Management Life Cycle"
This post is part of the series: Importance of Project Management
This series explores the importance of project management for companies.