Summary of PMBOK Scope Management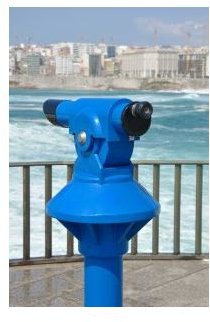 What is Scope Management?
Scope management is the careful monitoring and control of the work necessary to complete the project. The scope of the project refers to all the work required to complete the project. It also leaves out anything that is not directly related to the objectives of the project. A successful scope will cover all and only the bases involved for project success.
What Processes are Involved in Scope Management?
PMBOK standards require that five processes be undertaken with regards to scope management. The first of these processes is the planning of the project's scope. This process requires expert judgement - determining what the project will be and what tasks will be involved. It also requires the use of "templates, forms, and standards." Once it is complete, a scope management plan will have been produced.
The second process is defining the scope. This process will produce the scope statement. The scope statement provides an analysis of the product, details deliverables, discusses the project approach, lists stakeholders, produces estimates, and lists project controls. This document is important because it will demonstrate what should and should not be considered a part of the project.
Next, the work breakdown structure (WBS) should be created. The WBS is a hierarchical and graphical representation of all the work that needs to be completed in the lifecycle of a project. It also allows for ease in assigning tasks and action items. The WBS can be included as a part of the scope statement, but in PMBOK standards, the WBS is a separate document. Once the WBS has been created, any updates to the scope statement should be made.
Fourth, scope verification comes into play. Scope verification is the process of gaining acceptance of the scope statement by the project stakeholders. Data included in the scope management plan, scope statement, and WBS will be scrutinized and verified. This is done to prevent surprises during the project lifecycle.
Finally, scope control is implemented. Scope control techniques include change management strategies, replanning strategies, analysis of variance of the project scope as executed from the project scope as planned, and management of the status of the deliverables involved. Scope control will help insure that scope creep, a huge threat to project management success, does not occur.
Further Reading
For more information on some of the processes and documents discussed in this article, you may wish to read the following Bright Hub articles:
"What is a Work Breakdown Structure?" a series by Ann Gordon
"Project 2007: Defining the WBS" by Deanna
"Create Clarity in Your Project with WBS and Scope Definitions" by eschulze
and
"How to Write a Scope Statement" by Eric Stallsworth.
This post is part of the series: PMBOK Practices
A few articles related to the benefits of PMBOK practices for project managers.