See the Future Through Project Management and Scenario Planning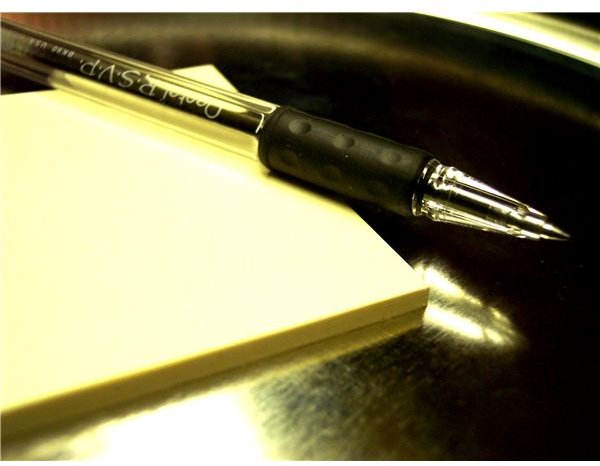 Overview
Risks are always a part of business, and an important factor to consider within project management. Though project management models put risks in the equation, more often than not they serve as reactive rather than proactive solutions.
This is where Scenario Planning comes in handy. As a strategic management tool, it involves a study of the possibilities while taking into account the many forces surrounding business operations. It is not about foreseeing the future, but determining causes early on in order to put into place the necessary devices to cushion their impact or harp on opportunities.
Image credit: Morguefile, photo by Cohdra https://www.morguefile.com/creative/cohdra
Who are Involved?
Project Management and Scenario Planning require the full attention of group members involved. Industry leaders, experts, and executives often compose this workshop-type setting.
Since this exercise aims to exhaust every scenario instead of general forecasts, a team that brings in several perspectives is required. However, participants should come in prepared and well armed, which includes interviews and dialogues from managers and other personnel who will implement the contingencies.
How it is Done
After organizing a high-caliber team, Scenario Planning can begin. Since it is still part of Project Management, following these steps assures the success of this critical exercise:
1. Determine the scope and time frame.
This is very critical at the onset of Scenario Planning. After all, the team has to contain the endless possibilities that may be put forward during the discussion proper.
2. Develop a common understanding of the pressing issues involved.
Though Scenario Planning is a firing range of ideas, one has to start somewhere. And this can be achieved by marking on a baseline from which dialogue can begin.
3. Identify the elements that also serve as driving forces, whether potential or otherwise.
After agreeing on the fundamentals, it is time to open the floor to pinpoint the opportunities and downfalls of certain circumstances surrounding a business.
4. Move the discussion to environmental variables, for instance the macro-environment of a country (e.g. politics, economy, etc.).
One does not exist in a vacuum, and that includes your business. So it is vital to be abreast with current events, whether it may have a direct relation to operations or not.
5. Map out a ratings system to compare and analyze the variables earlier identified.
This is where the meat of Scenario Planning can be found. Plot the possibilities and draw up several plans on how to handle them if ever they materialize.
Pros and Cons
As with Project Management, embarking on a Scenario Planning event has its strengths and weaknesses. Some of its advantages include:
Promoting an open mind, especially to managers who are not amenable to things outside the scope of their worldview.

Recognizing a scenario early on can lead to better preparation.

Understanding that disagreements can be healthy, especially during speculation.
On the other hand, be wary of these trap doors:
Treating scenarios like forecasts.

Failure in focus, especially on areas critical to business.

Not being able to engage the executive team.

Inadequate scope of understanding.
Through Project Management and Scenario Planning, be confident about your company's future.
References
Value Based Management.net, at https://www.valuebasedmanagement.net/methods_scenario_planning.html
Scenario Planning Resources, at https://www.well.com/~mb/scenario_planning/
Net MBA Business Knowledge Center, at https://www.netmba.com/strategy/scenario/