How to Gather and Control Stakeholder Feedback and Reaction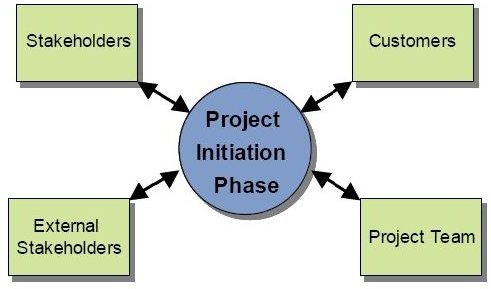 Introduction
Project managers responsible for strategic planning typically benefit from identifying as many stakeholders and sponsors as possible at the beginning of their projects. By using these strategies and tips for gathering stakeholder feedback and reaction, project managers can ensure they get the right levels of input from the right people who have influence and power related to the effort at the right time.
Schedule and Run Stakeholder Team Meetings
Scheduling regular meetings helps a project manager communicate and manage expectations with stakeholders and sponsors about their roles in the project. Additionally, stakeholders get to hear about the concerns and perspectives of other people, who may be at odds with one another. The project manager, who is responsible for balancing all the concerns, needs to carefully prepare for these meetings to ensure all issues get handled in a constructive manner. Concerns about cost, quality, and time may cause heated discussions. Project managers should plan to manage conflict by establishing rules for the meetings, such as encouraging participation, discouraging interruptions, keeping to an agenda, maintaining courteous behavior, and assigning action items. Project managers should avoid scheduling meetings just for the sake of meeting but ensure the discussion results in productive outcomes. They should send email updates or arrange for personal phone calls, if the situation warrants privacy and discretion.
Use Active Listening in All Stakeholder Conversations
Using active listening techniques helps project managers gather stakeholder feedback and reaction efficiently. By paraphrasing or repeating what stakeholders say, project managers can ensure they truly understand their comments the first time. Particularly if project team members do not all share a primary language. Expending the extra effort to ensure effective communication usually results in successful project outcomes. By listening patiently to innovative ideas and using phrases, such as "in other words" or "if I can summarize your position," a project manager validates all assumptions and verifies his understanding to avoid conflict and project disruptions.
Create Action Plans
After receiving input from stakeholders, project managers need to respond in a timely manner by creating an action plan. Whether feedback is obtained through surveys, feedback forms, meetings, personal interviews or other mechanisms, once issues arise, the project manager needs to figure out to handle the risks. Creating a document using a template or developing their own format, project managers should include information such as a brief problem summary, describe business impact, list background information, and list actions each project team member will take to address stakeholder concerns.
Conclusion
To most effectively gather stakeholder feedback and reaction, project managers should hold regular meetings with people or groups who have influence over project outcomes. By using active listening techniques and other effective meeting facilitation strategies, such as planning and sticking to an agenda, project managers ensure that a successful exchange of information will benefit the project as a whole. Handling reactions constructively usually involves creating an action plan that specifies roles and responsibilities for resolving project issues raised by stakeholders. Using these tips for gathering stakeholder feedback and reaction, project managers ensure that stakeholders remain invested in the project and contribute to its ongoing success.
Reference and Image Credit