How to Create an Action Plan in Project Management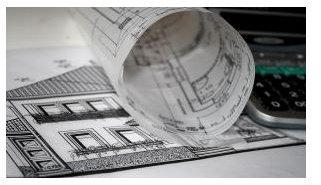 In part one of the action plan series, I discussed when one might wish to create an action plan as opposed to a to-do list or a project. In this article, I will demonstrate how an action plan can be created. Action plans are best created with small projects or projects that do not require too much collaboration. This method can also be used for manual project planning.
1. Set a Clear Objective
The first thing that must be done, before any action plan can begin, is set a clear objective. Clear objectives are finite, they are measurable, they are realistic and they are meaningful. A clear objective might be, "Gain three new clients this month." For more information on setting clear objectives you may wish to see my Bright Hub article, "Project Management Helps Meet Strategic Objectives" and my blog entry, "Setting Effective Goals."
2. Write the Objective at the Top of a Piece of Paper
By writing the objective down, you are taking it seriously. If the objective has a deadline (in the above example it would be the end of the month), then write down this date as well. If you would rather work on a computer, open a new Word Document and place this information at the top of the new document.
3. Start Planning from the Bottom-Up
By planning from the bottom-up, you can account for the deliverables first. In the above example, the objective is to gain three new clients in one month. Each client can be split apart into one deliverable. At the bottom of the page you would write "Client one", "Client two" and "Client three." Then, you move up from each of these, one step at a time. Ask yourself, "What action is necessary in order to obtain this result?" Mind Tools suggests the Mnemonic Device, "SCHEMES" for ensuring that no task is left uncovered. SCHEMES stands for:
Space
Cash
Helpers/People
Equipment
Materials
Expertise
Systems
Not all of your action plans will require tasks of every type. You may find that your action plans only require tasks of two or three types. The important thing at this phase is to get down on paper all of the tasks your objective requires to be completed in order to be realized.
4. Give your Plan Deadlines
Once you have identified the relevant tasks required to accomplish your objective, you should set deadlines for each of these tasks to be completed. Tasks without deadlines do not become completed tasks.
5. Monitor Your Plan
Finally, you will want to monitor your plan to make sure it is progressing. Make sure you haven't left important tasks out, skipped tasks or ventured way off course on meeting the objective. By monitoring and measuring progress, you can ensure that objectives are reached and increase productivity.
This post is part of the series: Action Plans
This series covers action items in project management.