5 Fun Team-Building Games for Project Managers and Other Team Leaders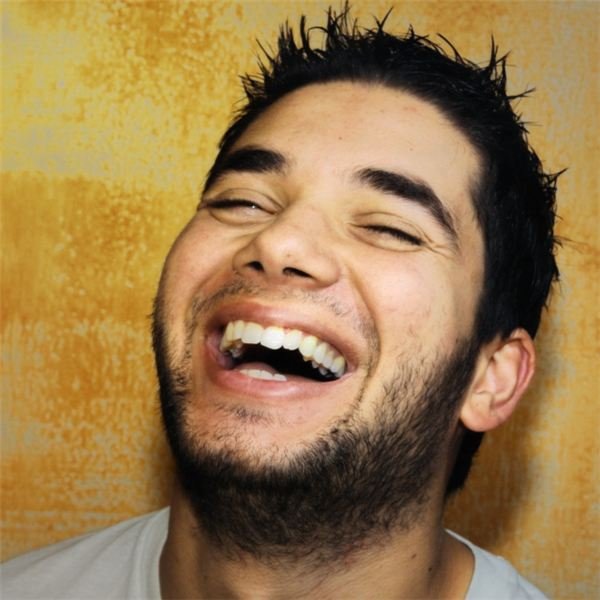 How Fun and Laughter Builds Strong Teams
When we laugh with others we let down our guard while seeing the people around us in a brighter light. These fun shared experiences allow us to show a softer side while building trust and establishing a personal connection. You collect bonus points when these shared experience include a challenge which requires the team to use their collective problem solving skills.
There are hundreds of team building games you can adopt from the games you played as a child or that you play with your children today. Here are few fun team building games grouped by category to help create more energized, connected, and goal-oriented teams.
1. "Getting to Know You" Games
If you are a project manager of a new team, the first fun team building game you should consider is a simple get to know you game. It is natural for new teams to be somewhat timid around each other at first. Discovering a little known truth about a team mate can forge a closer bond. Most get to know you games are setup under a similar format with emphasis on the exchange of information through interviews and presentations with an added fun or challenge component.
One fun team building team game that contains all these elements is based on the popular game Would You Rather…?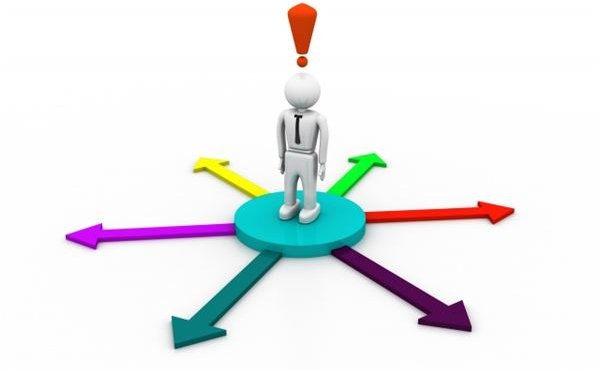 Instructions
1. Pair up team members to conduct one on one interviews.
2. Pose a set of two choices that either describes the person, indicates a preference, or answers a what if situation.
For example, would the team member rather:
Get up early or stay up late
Sky dive or bunge jump
Paint the Mona Lisa or Starry Nights
3. Collect and compare answers. Make sure to record an explanation for each choice.
For additional get to know you games, check out this article on Free Business Meeting Game Ideas which offers some nice variations of several classical games.
2. Ice Breakers for Getting Your Meeting Started on the Right Track
If you already have a team in place, but need a way to reenergize the group at the start of meetings, then an ice breaker is a good way to warm up the group. Ice breakers are often used at the beginning of meetings as a way to transition people from a task-orientation to a more collaborative one.
One popular team building exercise that can be used for groups which meet frequently is to have a few members perform a skit to summarize the events from the prior meeting. This exercise will not only get a team's creative juices flowing but will recap and reinforce what was cover during the last meeting with a little humor. To add a competitive aspect and turn this exercise into a true game, have the project manager determine which skit was the most entertaining during the last month and award a prize.
For more ice breaker activities designed "To Get This Meeting Started," take a look at this list of 10 ice breakers for business meetings.
3. Games to Break the Monotony and Reenergize the Team
Teams who have worked together a long time enjoy the spirit of camaraderie, but may suffer from a lack of direction or energy. Training can give teams a new sense of direction and different ways to approach their goals. Trainers now have a wide range of games available to help reinforce what is taught.
Likewise, when meeting agendas are long and breaks are needed, a fun team building game can effectively break up the monotony. The objective here is to get your team physically moving because movement creates energy. Think of the classic games of Bean Bag Relay, Scavenger Hunt and Twister and how much fun you had playing these physical games.
For a modern-day high tech version of these active games, try Nineto Wii Sports, which offers different team-based sports that support either two teams of two players, such as tennis, or two teams of four-players, such as golf or bowling. These games are perfect for staff retreats and will help reinvigorate the competitive spirit of your team.
4. Fun Games for Improving Communication Skills
Communication is one of the keys to a successful team and being able to communicate on multiple levels using verbal and nonverbal communication is essential. Team building games that emphasize communication or the lack thereof are great teaching tools. You probably have heard of games such as Taboo, Guesstures, Catch Phrase or Don't Say It, to name a few. Most of these games are set up with similar rules that designate a chosen word and list of forbidden words. The goal is to get your team to guess the chosen word based on clues without using the words on the taboo list
Here is one variation that can help prep a team for a brainstorming session to develop new marketing or advertising campaign.

Instructions
1. Begin with one team member given the chosen word, such as the name of competitor's product or service, and a list of forbidden words that are commonly used adjectives to describe that product or service.
2. Let the team guess the product name from the clues used by the first team member.
3. Award points for correct guesses and record the clues that render the fastest recognition of the product or service as starting points for the advertising brainstorming session.
5. Games for Remote Workers and Conference Calls
Remote team building can present different challenges in figuring out how to include teleworkers in company functions. But with the right project management tools to work out the logistics for handling off-site workers, playing fun team building games can become easy in the cloud. What you need to do is to turn the limitations of the teleconference into opportunities for team building exercises.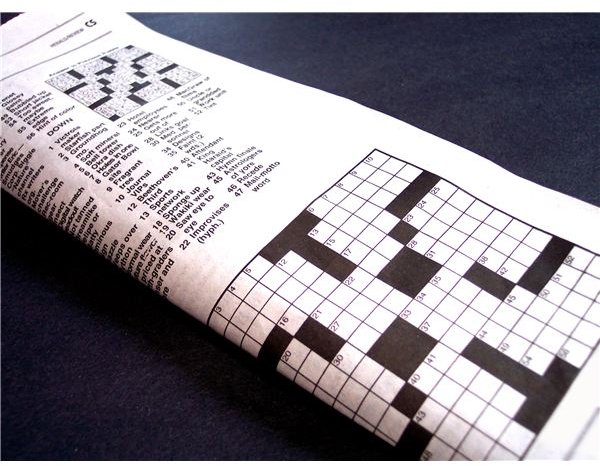 For example, while waiting for all attendees to join in, the attendees already present can begin working on a crossword puzzle together. The facilitator can display an online puzzle, and attendees can contribute answers by saying their names to be recognized. For new participants this is great way to learn everyone's name.
If you need few more suggestions in planning your next conference meeting, these fun conference call activities can help bring your off-site workers back into the fold.
Image Credits
Man laughing - federico stevanin / FreeDigitalPhotos.net
Choices - renjith krishnan / FreeDigitalPhotos.net
Zipped Smiley - Chris/ Wikimedia Commons
Crossword Puzzle - morgueFile.com