Effective Team Communication Strategies For Project Teams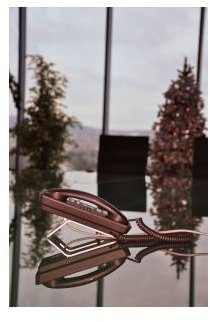 Communication Makes or Breaks a Project
Do you know what Bill's working on? How about Jane? Did Chris finish the tasks he was assigned last week and pass them on to Holly? If your answer to any of these questions is "no" or if you are uncertain of any of the answers, it might be time to look seriously at improving the way your project team communicates.
Effective team communication is vital to the success rate of projects. Without a communication plan and weekly status updates from all team members, you will not know what Bill is working on, nor will you know whether Chris did what he was supposed to. It could be that Chris uses email to communicate his project status while Bill just tells you a little bit about his tasks when he sees you at the water cooler. By implementing the following tips in your communication plan, you can ensure that everyone will be on the same page and that you will be able to answer the above questions (or questions like them) with a relative degree of certainty.
Tips for Effective Project Team Communication
Firstmost, **[every](https://www.brighthubpm.com/project-planning/20700-elements-to-include-in-an-effective-communication-plan/)** [project should have a communication plan](https://www.brighthubpm.com/project-planning/20700-elements-to-include-in-an-effective-communication-plan/). Communication plans contain information on the project stakeholders, a background to the plan, well-written project objectives, a communication strategy, and a budget for communication related expenditures.

Communication strategies should include when communication should occur (daily, weekly, monthly), what should be communicated, who should be communicated with, and how to deal with risks and emergencies.
Information on how and when a change may occur in your communication plan should be planned out.
By keeping an open forum for your team, you will encourage communication when it's necessary. While many companies host daily status meetings, your company may prefer a weekly status report - it all depends upon the importance of the project and the preferences of the stakeholders. Stakeholders deserve to be kept in the loop - and by having open team communication, you can facilitate open stakeholder communication.
Try to avoid criticism during meetings. Nothing closes your team members' mouths faster than feeling like they cannot voice their ideas, concerns, and accomplishments in a secure environment, free of criticism, brandishing, and blame. When things go awry, focus on solving problems, not on finding someone to blame for the problem.
Remember: There is no "I" in team. While this is a cliche, it's important advice to remember - especially if there is a problem among team members. The team functions as a whole. All team members must work together well as a group.
Team building games can help facilitate team member communication. Look into some of the different exercises available as resources to project managers and team leaders to help create a team bond.
Finally, no matter what members you select for your team, you may have intra-team conflicts that arise. Put out these fires fast, as nothing undermines a team more than conflict. Successful conflict resolution should be an aim of your efforts toward facilitating team member communication.