Who Makes Our Top 10 List of Strategic Leaders?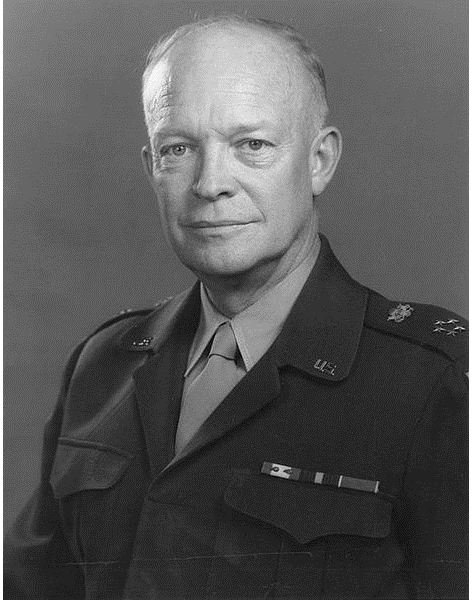 Defining the Strategic Leader
Leaders that use strategy as a methodology tend to utilize certain skills over a long period of time, eventually providing great influence to followers, co-workers and teams. They are bold and think outside of the box with clear visions on what they see in the future.
Equipped to tackle what the dream of, the following list of strategic leaders do indeed possess special qualities—do you see your management style in any of them?
1. Dwight David Eisenhower
Long before Eisenhower became the 34th President of the United States, he was indeed a respected, loved strategic leader. Even during his days at West Point, his instructors were amazed at his people and leadership skills. At the height of his Army career he reached celebrity status and was eventually promoted to a five-star general.
This Texas native was bold but also adept at controlling the hard to control such as General Douglas MacArthur. During his two-term Presidency, Eisenhower was famous for "peace and prosperity." This was certainly what Americans were looking for in the early 1950s after the end of World War II and this visionary essentially rose to be one of the most respected men in U.S. history.
Image Credit: Wikimedia Commons/US Government
2. Tony Blair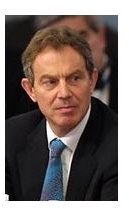 Former Labour Party Prime Minister of Britain, Anthony (Tony) Charles Lynton Blair also gained notoriety for not just his politics but through his efforts with the Royal Family—perhaps by knocking them a little off their thrones in the eyes of the British public. After receiving a law degree from Oxford in 1975, the Queen's Counselor Alexander Irvine said of Blair, "One of his principal skills is absorbing enormously complicated material. Make your best points of the issues (Irvine warned)—he (Blair) is very good at that."
This Scotland born hero of the Labour Party changed how party leaders were elected and fought for lower taxes, lower crime rates and enhanced trading for Britain. He also worked to offer additional power to various governments within the U.K. and Blair makes our list of strategic leaders with his vision, "People succeed on the basis of what they give to their country." A fighter and admired man for sure.
Image Credit: Wikimedia Commons/White House
3. Wayne Douglas Gretzky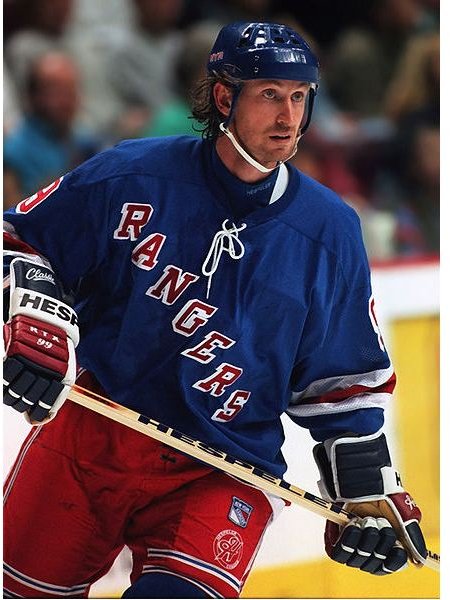 Perhaps this hockey player great is a surprise to include on our list, however, Gretzky earned team and competitor success via his forethought and exceptional ability to play the game. Known for saying, "I skate to where the puck is going to be, not where it has been" certainly shows his ability to strategize.
Born in Ontario in 1961, Gretzky's ambition showed even as a teen where he skated night and day to improve his skills. His over 200 goals in a single season (he did it four times) still stands today making his style and team leader skills something for hockey youngsters to strive for. The only hockey player to participate in every single All-Star game each year and to win MVP of three different teams makes this man, not just a leader, but a man with a mentorship style people hope to match.
Image Credit: Wikimedia Commons/Hakandahlstrom
4. Martha Stewart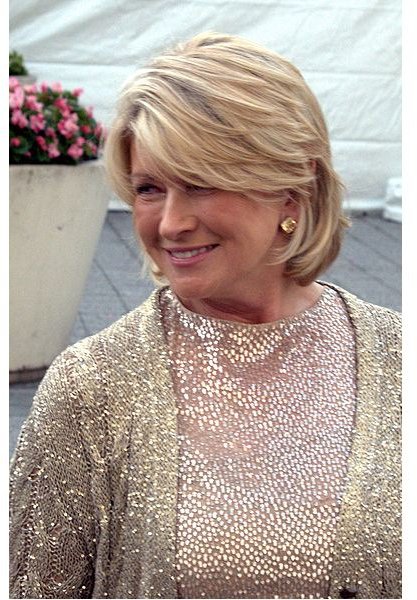 Also on our top list of strategic leaders comes Martha Stewart. Why does she make this list? Even her insider trading crime and time spent in jail hasn't seemed to have affected the Martha Empire. Young women want to be Martha and men want to plant gardens and own working farms in ways only Stewart seems to achieve.
Born Martha Helen Kostyra in Jersey City, her be-the-best-I-can-be attitude started at a very young age. In fact, there isn't a type of party, holiday or even wedding book that Martha hasn't tackled and most of us will admit to owning a few of her books, buying her magazine or watching her television shows. Famous for offering the affordable to K-Mart shoppers, Martha saw, strategized and conquered her empire and as Martha would say, "It's a good thing."
Image Credit: Wikimedia Commons/David Shankbone
5. Howard Hughes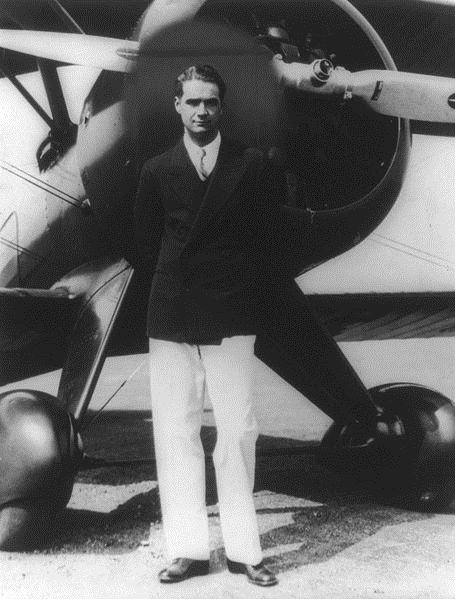 Texas-born Hughes, if nothing else, was strategic in his endeavors. Although his final years were lived as a recluse with some unusual tastes, some experts say his obsessive compulsive disorder might have been a result of the various plane crashes he survived.
At the age of only eighteen, he took control of his father's tool company that owned a patented drill bit and from there, Hughes set his sights on movies, aviation and Las Vegas. Even with the showgirls and secret staff along the way, what Hughes did for aviation and early cinema shows a leader who did indeed think outside of the box. Hughes may have said, "I'm not a paranoid deranged millionaire. Goddamit I'm a billionaire." A medical institute bearing his name shows how far those billions reached and are still reaching people today.
Image Credit: Wikimedia Commons/Library of Congress
Please continue to Page 2 for more of our top 10 strategic leaders.
6. Hillary Rodham Clinton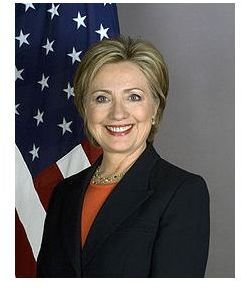 The only First Lady of the United States who insisted on using her maiden name along with her married name, Hillary was and remains a visionary and strategist to this day. Born in Chicago Illinois, her parents most likely learned of her unique leadership skills when she applied for NASA as a young adult and was told at the time NASA didn't accept women!
Her stand-by-your man for husband Bill is seen today as more of a favor to the disgraced act of the President rather than an obligation as she has run for President herself and is Secretary of State to President Obama. Maybe Hillary Clinton was shot down for her attempt to tackle health care, but no one else even wanted to try. The adventurous leadership of Clinton is not over and only Hillary knows what lies ahead but it will surely be something she's planned and envisioned for quite a long time.
Image Credit: Wikimedia Commons/US Senate
7. Bill Gates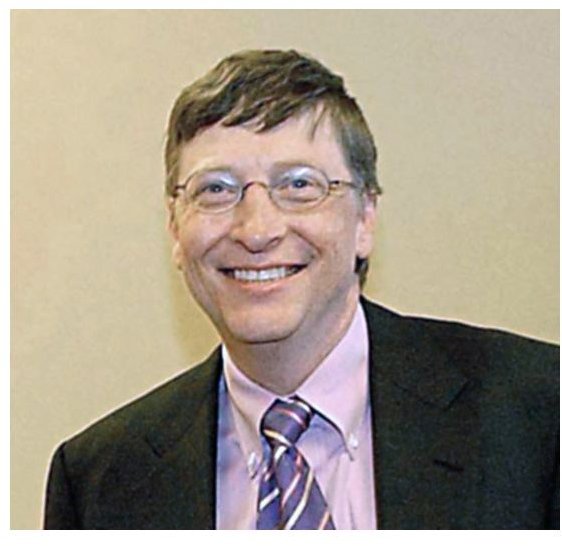 Mr. Gates of Microsoft fame lands on many top ten lists of strategic leaders and his top spots are well deserved. Washington State native Gates and fellow partner Paul Allen even made an appointment with the first personal computer makers promising a code that could run the computer—they hadn't even written the code when the appointment was set. This alone shows leadership and influence and that influence would engulf the personal computing world forever. To this day, Microsoft and all it offers continues to wow and surprise consumers worldwide.
Having stepped down as CEO of Microsoft, Gates has turned his attention to the Bill and Melinda (wife) Gates Foundation to eradicate diseases in third world countries and other philanthropic endeavors. His latest announcement: He's leaving all of his money to charity and not to the kids (we're sure they'll be okay, however).
Image Credit: Wikimedia Commons/Creative Commons License
8. Ai WeiWei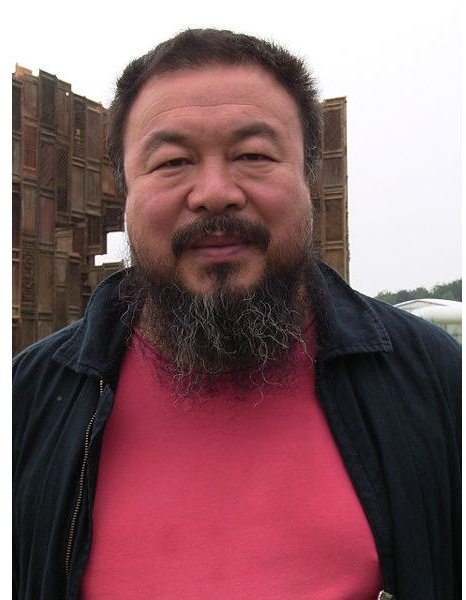 Chinese artist Ai WeiWei is not just an artist, but a visionary who makes people look at life differently even though he develops his thoughts and ideas in a communist country. Known as the Andy Warhol of China, WeiWei's art offers subtle political content that really spells his thoughts of a changing China via his words, "A brave new world." Some of his works are available for viewing at the Google Art Project.
Architecture, poetry and painting make WeiWei an inspiration for those looking for radical change and as of this writing WeiWei's outgoing visions have resulted in his capture by China's communist regime. When WeiWei is released, he surely will continue his efforts, even if they are only subtly portrayed in his art, his followers get the meaning and want more of what he has to offer.
Image Credit: Wikimedia Commons/Hafenbar
9. Lee Iacocca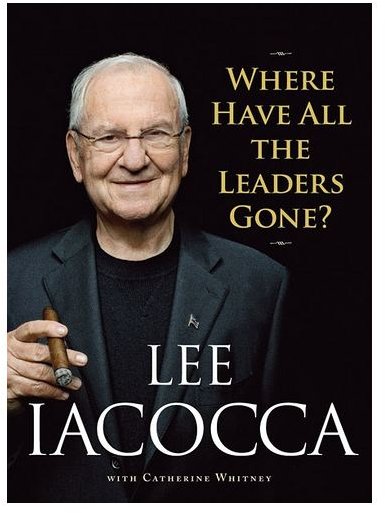 There are many leaders in the auto industry but perhaps none as famous for strategic vision as Lee Iacocca. In the late 1970s when it looked as if Chrysler might fall apart and lose its one-of-the-Big-Three-status, enter Iacocca and the K-car and minivan.
Sure the vehicles were bland but the price was attractive, the minivans had room for entire families and his ideas are what did indeed save Chrysler. This small town Pennsylvania native pulled off what some call "one of business's greatest comebacks." For his visions on knowing what the consumer would want, Iacocca makes our top ten list of strategic leaders with ease.
Image Credit: Flickr/Nevada Tumbleweed
10. Steven Spielberg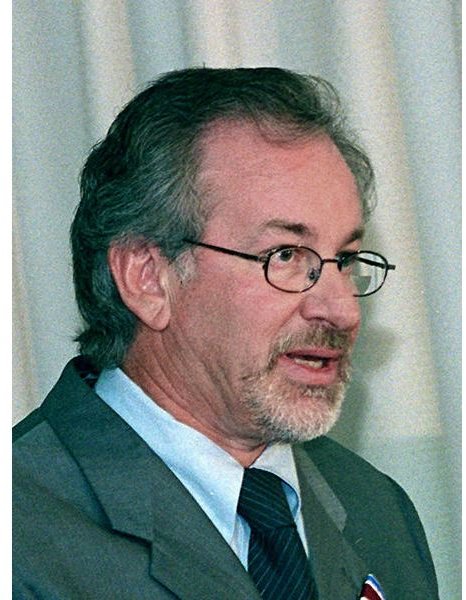 Director Steven Spielberg also makes our list based on his contributions to cinema—perhaps more visionary than any director ever. Some may have chuckled at his over-budget movie Jaws but his insight into not showing the beast until final stages of the movie were indeed what made us not want to go into the water!
Born in Ohio, Spielberg has tackled tough subjects too as in Schindler's List and the adventurous in his Indiana Jones trilogy. From E.T. to Jurassic Park, Spielberg continues to please and give back. His efforts in social justice and human rights shows movies aren't all there is to Spielberg and actors and citizens alike applaud his achievements and foresight into not only movie-goers mind, but life as it should be—fair and just for all.
Image Credit: Wikimedia Commons/US Pentagon
References
_Strategic Leadership Defined - https://www.slideshare.net/rhjsl13/strategic-leadership-defined-2984770_
_Eisenhower - https://www.dwightdeisenhower.com/biodde.html_
_Blair - https://www.notablebiographies.com/Be-Br/Blair-Tony.html_
_Gretzky - https://www.gretzky.com/hockey/bio.php_
_Stewart - https://www.tvguide.com/celebrities/martha-stewart/bio/164836_
_Hughes - https://www.spartacus.schoolnet.co.uk/JFKhughesH.htm_
_Clinton - https://www.firstladies.org/biographies/firstladies.aspx?biography=43_
_Gates - https://www.billgatesmicrosoft.com/biography.htm_
_WeiWei - https://www.ebst.dk/expoinfo.english/biographyforaiweiwei_
_Iacocca - https://www.notablebiographies.com/Ho-Jo/Iacocca-Lee.html_
_Spielberg - https://www.notablebiographies.com/Sc-St/Spielberg-Steven.html_