Top 10 Picks for My Fantasy Project Management Team: Classic TV Character Project Team
1. Arthur 'Fonzie' Fonzarelli (Happy Days)
His slicked-back hair and leather jacket belie the fact that Arthur (as Mrs. C. would call him) is a shrewd and creative business person. Overcoming a turbulent childhood, Fonzie can establish a work area anywhere (such as the men's room at Arnold's) and has worked his way up from high school dropout to mechanic to restaurateur and teacher.
He can charm and motivate practically anyone, whether stakeholder, client or colleague, but can be assertive when necessary as well. His technical skills would also come in handy: a quick bump of his fist or snap of his fingers could fix a malfunctioning printer or uncooperative computer. He is not afraid to take chances or make bold moves, which could benefit your team tremendously, but watch out for ideas that seem too over-the-top. He has been known to jump the shark.
2. Monica Geller (Friends)
Her competitive nature combined with her attention to detail means that Monica will do everything in her power to see your project through to completion, not only on time but with better results than anticipated. She would do best in a management role and will gladly lay out rules and create project timelines.
Her obsessive-compulsive nature might be draining, but as she is a chef, your team may get to partake of some delicious break room goodies.
3. Roy Hinkley, M.A., B.S., Ph.D - AKA the Professor (Gilligan's Island)
This brainiac reportedly earned six degrees by the age of 25, and not only has experience with but is indeed an expert in fields from agriculture to zoology (with many others in between). These facts alone might put him on this list, but the Professor has other traits that make him an ideal candidate.
For such an analytical, logical personality, he is also quite imaginative. How else do you explain the fact that he thought of a way to power a radio using coconuts and bamboo? His creative thinking combined with his superior knowledge put him at the top of the list.
Just don't ask him to invent any boats; apparently this is his one weakness.
4. Alice Nelson (The Brady Bunch)
Alice would surely bring balance and organization to any project team. Consider that this woman can keep a home with six children spotless as well as make meals that all of these children will eat and actually appreciate while still enjoying a rich personal life that includes dating and bowling.
She is happy to chug along in the background, never needing to step into the spotlight.
5. Angus MacGyver (MacGyver)
Sometimes, your project will move along swimmingly. Every member of your team will stay on top of his or her tasks according to your action plan, all of your vendors will deliver on time and correctly and no unforeseen incidents will stop you in your tracks.
For the other 51 weeks of the year, though, you will be so glad that MacGyver is on your team. While whipping out his Swiss Army knife, a toothpick and some chewing gum might not solve your project issues, this quick thinker and fast actor will have the team back on track in no time.
6. Alex Rieger (Taxi)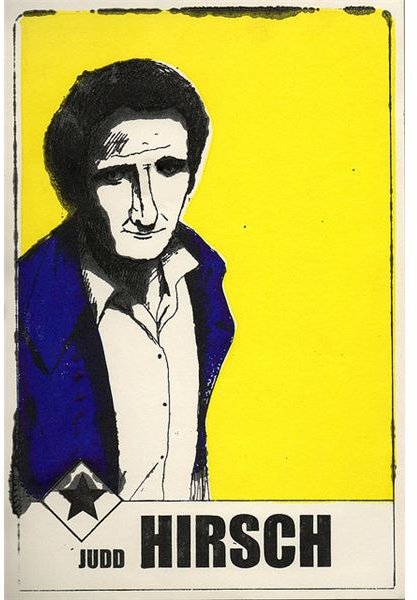 With excellent listening skills and a natural proficiency for problem solving, Alex will be the voice of reason your team looks to for advice, insights and assistance. In addition, he has been so cynically certain that he would never work in a professional setting again that he is sure to have a renewed outlook that might just be contagious.
7. Clair Huxtable (The Cosby Show)
Every project team ought to have an intelligent, articulate spokesperson and Clair Huxtable certainly exceeds those expectations. In addition, although she may give the impression of a soft spoken, gentle lady, she has no qualms about asserting herself when the situation calls for it.
Finally, she is an experienced lawyer, which will be invaluable when you need someone to translate the legalese of contracts or similar documents.
8. Mary Richards (Mary Tyler Moore Show)
Mary's eternal optimism is sure to have a positive effect on your team, although her almost childlike disposition conceals the fact that she is an independent self-starter, as well. For example, although she applied for a secretarial position at WJM-TV, she walked away an Associate Producer.
For this single 30-something, her career is high on her list of priorities so you can be certain she will meet or exceed deadlines and expectations.
9. Horatio Caine (CSI Miami)
As a former homicide detective and a forensic analyst, Horatio has an acute ability to look past the obvious and find alternative solutions, which can be of significant benefit when your project encounters a road block. He thinks on his feet and acts quickly yet rarely shows poor judgement, which is a valuable combination.
He has excellent listening and communication skills to boot, if you can get past his somewhat-cheesy one liners and ever-present sunglasses.
10. Samantha Stephens (Bewitched)
So maybe she has never had a "real" job outside of being a homemaker (although I will let you be the one to tell any stay at home mom that what she does is not a real job). She has skills that make her an ace in the hole for any project team –most notably, the magical powers she can use with the simple twitch of her nose or a singsong spell.
Your Dream Team
So there you have my list of team members. What classic characters would make your lineup? What traits, skills and education do you think the ideal project team should include? Share your thoughts in the Comments section below!
Resources and References
Image Credits
Fonzie by Tío Javi under CC BY-NC-ND 2.0
Friends by Hot Rod Homepage under CC BY 2.0
Gilligan's Island by Galaxy fm under CC BY-NC 2.0
Ann B. Davis by basykes under CC BY 2.0
MacGyver by Phillip Torrone under CC BY-NC-ND 2.0
Judd Hirsch by Griggzz under CC BY-ND 2.0
The Cosby Show by r9M under CC BY-NC-ND 2.0
Mary Tyler Moore by scriptingnews under CC BY-SA 2.0
CSI Miami 201 by T Hoffarth under CC BY-NC-ND 2.0
I'll Zap You! by Twitchery under CC BY-NC-SA 2.0