Setting Goals and Strategies for Human Resource Management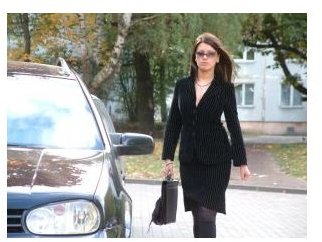 Human Resources Management (HRM) constitutes multiple functions like recruitment of right employees, conducting periodic training and refresher programs, drawing up schemes to monitor individual performance, introducing staff welfare measures, and maintaining relevant records.
Apart from these routine tasks, the real challenge before Human Resource Management professionals is to evolve appropriate strategies and set meaningful goals aimed at future growth of the organization. As a whole, Human Resource Management calls for an exclusive Project Management system, which lays out guidelines and policies for managing the workforce effectively.
Formulating HR Strategies
Given today's scenario, most organizations expect their HR management to play a larger role than merely executing routine HR functions. Human Resources management professionals, unlike other project management professionals who are involved with a particular section of an organization, evolve coherent and practicable strategies to accelerate the company's overall business objectives. When developing strategies, HR professionals work against odds as commercial organizations are more focused on achieving profits than with employee well being.
However, today's HR professionals are developing schemes to actively involve all employees in strategic planning with the aim of making every employee productively contribute to the growth of the company. Individual employees no longer work in isolation but as a part of a team to accomplish the company's objectives. HR managers are fully alive to the fact that any outside impression of an organization can be badly impaired by disgruntled employees, which will adversely impact company sales.
Setting HR Goals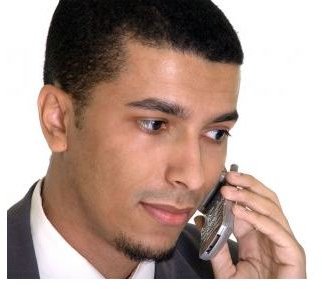 Drawing up action plans and setting goals are the natural follow-up measures after evolving strategies. The next step is framing action plans and involving all employees so that they can responsibly fulfill their part towards accomplishing the set goals. Business organizations are fully aware that all business goals – be they short term or long term – have to be achieved by the employees or rather the human resources at their command.
A sense of dedication and commitment on the part of each individual employee is, therefore, crucial for a company to achieve its business goals. It is the ultimate responsibility of the HR managers to instill in all employees a spirit of oneness and a feeling of belonging to the company. HR management professionals have increasingly begun to realize this type of emotional integration among employees is the key to the organization's success.
As all employees may not have the same level of education, the action plan and the business goals must be explained and expressed in quantifiable terms and transparently measured for each employee to perform to the optimum. Most employees will be only too eager to maximize the individual work output if made to understand that no employee is less important or unimportant in accomplishing the company's stated objectives. For an optimum understanding and completion of a particular project, a comprehensive approach is always needed. The same is true for Human resource management and its goals.
HR management must ensure that all employees are treated equitably and there are no grounds for discontentment. Special care must be exercised when making strategic decisions which affect the well-being and self-respect of employees. HR managers must bear in mind that most employees will not be committed to an organization which does not adequately care for them. Creating proper ambience and healthy working conditions minimizes stress and improves the efficiency of all employees.
Many HR managers hitherto believed that the HR responsibilities and manner of functioning had no consequences on the other aspects of a company's business. In today's scenario, Human Resources Management responsibilities go beyond the simplistic functions of recruitment, training, and controlling of staff numbers. HR management professionals must look ahead and actively participate in formulating business strategies, drawing up of action plans and setting up goals.
The idea of setting HRM goals and strategies is very similar to writing an effective communication plan for a project management system.
References
Author unknown, Human Resources Management Strategies (PPT), leeds-faculty. colorado.edu
Price, Alan, "HR and that elusive strategic role," HRM Guide, May 1, 2008, https://www.hrmguide.co.uk/strategic_hrm/elusive-strategy.htm
Image Credits
SXC, Businesswoman by proc used under standard licensing agreement
SXC, Stock photo image ID: 504540 used under standard licensing agreement