Difficult Employees: Understanding Them and Dealing With Them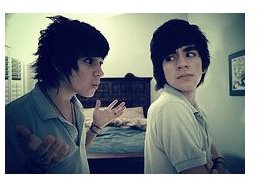 Understanding Your Team Members
Project managers are often faced with difficult employees. To deal with this issue, first you need to understand your employees. There are many reasons why a team member or co-worker conveys a not-so-great attitude at work. If you identify what their issues are, you'll end up with a happier team.
Understanding Your Employees: While it's inevitable that some employees are difficult people in general, others may have genuine reasons for being argumentative. In today's poor economy, employees are worried about their jobs, pay cuts, and loss of benefits. Other reasons for an angry employee can come from an outside source or a problem at home. Stress is a big part of the difficult employee. How you handle that stress as a project manager is essential if you want to have a happy team.
Dealing With Difficult Employees
A difficult employee can make a manager want to throw in the towel, give up on the employee, or even terminate him. Before you do that, consider these steps:
Be Aware - If you notice any change in an employee that appears to be on-going or results in a destructive workplace, you need to address the issue sooner rather than later.
Address - Take the time to talk to the employee in a private area. Chances are they will open up to you if they feel safe. Assure them you are there to help.
Listen - This is your time to really listen to the employee. Find out if the stress is coming from an internal or external source.
Respond - Use good judgment when you respond to the employee and let them know you are there to help. If an employee has been with the company for a long time, they are most likely an asset to your company. Tell them how you can help.
Plan - Work with the employee to develop an action plan on improving their attitude. If the problem is internal, explain exactly how you plan to deal with it. If the problem is external, suggest places the employee can get help like their church or a counselor. Provide your employees a debt counselor where they can talk about financial woes.
Follow-Up - Don't just drop the ball after your meeting and action plan. Follow-up with your employee on how they are doing. Encourage them when you see their attitude improve. Compliment them on their success and let them know you are always available if they need to talk.
Don't Ignore Difficult Employees
Project managers need to keep their eyes and ears open at the workplace. Topple difficult employees head on with an effective plan and make your employees aware of your plan. Keep an open door policy so your employees know they can come to you at any time. Never judge the employee who is difficult due to an external or personal situation. Keep in mind that everyone has a different personality. Seek help from Human Resource personnel who may have had training on dealing with difficult employees. Practice these project manager tips on dealing with difficult employees to create a happy work environment. In the long run, the workplace will be a happier place.