How to Inject Employee Pride Into Your Projects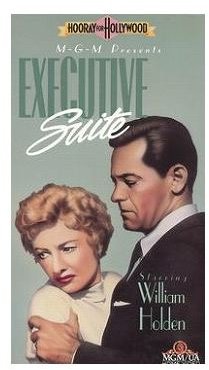 How to Win Back Employee Pride
In the movie Executive Suite, William Holden's character plays a man who wants to move up but is more concerned about the quality of the product the company is turning out. He's faced with greedy up-the-ladder wannabes but he's really the only one who cares about the company. Is it because he has employee pride? Employees who work hard, put forth 110 percent all the time, and care about what they do have employee pride. If your team members have lost it, here are some possible reasons why:
Interest - Is the work interesting? Even the most mundane of tasks can be full of incentives making them worthwhile. Put on your imagination hat and turn non-interesting tasks into ones that are fun. Ask for employee input to help guide you and use their suggestions. Do you know what interests your employees? Do you communicate with teams and team members?
High Quality - Do you hear team members complain about the quality of project outcomes, products, or services they are assigned to work on? If you do, there's a reason, so try and find out why they are disappointed in the quality of what they are doing. Don't judge and be open to suggestions. This can only help you as the project manager in the long run.
Competition - Everyone needs a little competition in their lives. If it doesn't exist, employees might feel they have no purpose. They look forward to competing. Competition doesn't have to appear in your projects as a negative if one team performs better than another. Creating good competition in project management may be as simple as stacking your team against a competitor's team. Who wins the job can provide good healthy competition.
Goals - Do your employees understand the goals of the projects they are involved in? Some managers who disregard project initiation meetings, don't utilize good change management skills. They don't give clear explanations on what is expected of the team, which can result in confusion, arguing, and disarray. If you're lacking in this area, brush up on your project management skills.
Innovative - Do you allow creativity? Do you shun ideas of new IT equipment or processes that would help your projects succeed? Do you feel like the old way is good enough? This can create boredom, and you may find employees spending time re-writing their resumes. Network with other project managers on how they keep innovation alive at the workplace.
Recognition - Acknowledging a job well done and giving teams or team members recognition is something that lacks in many office environments. Almost everyone in their careers has experienced a lack of recognition. Keep in mind that recognition is a little more than telling an employee he did a great job. Announce it in monthly newsletters or interoffice emails. Let your superiors know who was responsible for that job well done.
Compensation - In today's tightening economy, salary increases can be tough but are often necessary to keep good employees full of pride. If they see you moving up while they are going nowhere, you'll lose some good employees. If your company can't afford monetary raises, even a change in title, issuing business cards, or other company benefits can help lighten up employees who feel they are lacking in the compensation area.
If work pride is slipping in your office, rediscover your resource management skills. Join the Project Management Institute and attend seminars. Network with other managers who have workers full of pride. Find out what's missing at your office and, through effective project management techniques, employee pride can be back, alive and well!