Trends in Human Resource Management - How Will New Trends Affect Managing Projects?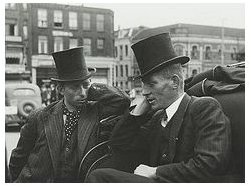 Trends and the Economy
New human resource management trends can be directly linked to the downturn in our economy. Why? As more and more companies resize or shutdown altogether, people of all sorts are seeking jobs. Project managers need to work with their resource managers to determine what types of individuals will work well with their teams.
Job availability has opened a new perspective for the project manger. Beyond the basic skills, managers need to know if new hires and possible candidates can produce, can be trained, will be able to embrace a team environment as well as analyzing project management skills to select the right person for the job. Life/work experiences are also coming into play.
With both federal and state governments offering retraining grants for people who have lost their jobs, now more than ever, this resource trend is key in selecting employees that will enhance, not sway your projects.
Trends in Education
Various obtainable degrees within the business world is also a new trend in human resources. More colleges, universities, and trade schools are offering very specific-minded degrees in the different areas of project management. How well you as the manager can determine which degree and person with that degree can help your projects, is a decision-making process that will entail more interviewing and possible in-house testing, including IT testing.
More human resource managers are expanding upon job application questions as far as education, internships, and experience in fields of expertise. Questions for applicants that are directly related to your organization and your type of projects will be important in determining who gets the job and who is passed over.
The likelihood of these wide-spread degrees of various interest is the here and the now and both project and resource managers must adapt to how to treat these newly trained team of workers.
Trends and New Rules
The US government and its sister affiliates, the Department of Labor and Wage and Hour Division, are also having an effect on human resource management trends. While the old standards still apply to race, creed, religion, and disability as well as others, human resource managers now have to deal with the retraining of individuals and make a dedicated effort to giving these people every opportunity afforded to them by the retraining they received.
Failure to recognize the prior type of job from re-trainees as well as their ability to work on projects and produce good quality endings is a must in human resource management decisions today.
Trends and Discipline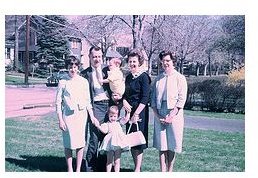 Baby boomer project managers are seeing more job candidates who are well trained in many different areas. Many of them offer up attitudes that scream, "If you don't hire me, someone else down the street will." Or, "I can find another job somewhere else." As a project manager, you must be able to utilize your resource management skills and work with your resource management department to ensure you make the job atmosphere a good atmosphere, especially challenging.
As an estimated 50% of baby boomers are nearing retirement age and can't afford to retire, they must learn how to deal with the Gen Exers. And the Gen Exers have different work styles, desire a more flexible and casual working place, and aren't necessarily the workaholics baby boomers have become over the years.
New Trends in Working Styles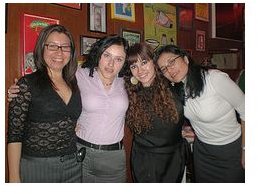 Grist, an environmental and newsworthy topic website, discusses some challenges both project and human resource managers will face with changes in working styles. Grist compared baby boomers to Gen Exers and came up with these results:
1943 to 1960 - Baby Boomer work styles tend to be youthful, optimistic, and they are team players as well as competitors. Baby boomers appear to have an attitude that says "Get it done, whatever it takes," even if that means nights and weekends. Conversing with management is formal and to the point with baby boomers. Finally, baby boomers feel work is important meaning the success of their projects are important.
1961 to 1981 - Generation X work styles are more worried about balancing work with lifestyles, and being pragmatic. Generation Xers look to find the fastest route to the completion of projects and are more concerned about deadlines, not work hours. Gen Xers lack the communication skills baby boomers strive hard to perfect and are often direct and skeptical. Gen Xers are more interested in what the project means, not the work or how it comes to a conclusion.
If that's not enough to worry about in human resource trends, there are still the Generation Ys to consider, born from 1982-2002. This group of workers have been shown to have short attention spans, are technology dependent and savvy, and are more interested in blending the work they do into their lifestyles.
Still, compared to the traditionalists, born between 1925 and 1942, work ethic or work demands were never discussed and just performed. Authority was never questioned and directives given were directives completed.
The project manager must rethink their human resource skills especially with these new human resource management trends on the horizon.