Four Effective Low-Cost Recruitment Strategy Techniques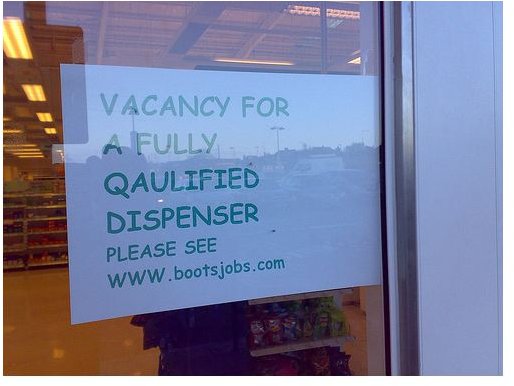 Referrals
Referrals are the number one source of candidates and the most inexpensive recruitment avenue for small businesses. The effectiveness of employee referrals is proven. Since people usually make friends with people similar to themselves, employee referrals ensure reasonable skill sets and integrity in the new hire. Such candidates would also have a more realistic expectation about the company compared to a total stranger.
Referrals however need not confine to just existing employees. Another low-cost recruitment strategy is for companies on the lookout for talent can spread the net and seek referrals from ex-employees, entrepreneur or manager's friends and relatives, suppliers, and other stakeholders.
Image Credit: flickr.com/Stephen Fulljames
Print Media
Print advertising is a time tested proven method of attracting talent. Ways to tap into the print media without spending huge sums that regular wanted ads demand include:
opting for a basic classified ad with no highlighting, and limiting the ad to the city of operations
issuing a press release regarding the company's activities or upcoming attractions, and mentioning the situations vacant at the end
taking advantage of newspapers that specialize in free classifieds to improve their circulation
Online Options
While print media holds its own, a far bigger scope lies in online media. Advertising in leading and established online job portals or gaining access to their database is an expensive option. Advertising and spreading the message through the Internet free is however much easier and more effective compared to costly advertisements in the print media.
Ways to spread the message through the Internet include:
Listing the vacancy in the many secondary and upcoming job sites that allow listing of vacancies free of costs to boost their rankings. Listing the vacancy in multiple websites increases the probability of the search engine spider pushing the listing to the top.
Maintaining an active participation and interface in social networking websites such as Facebook, Twitter, Linked-In, MySpace and others. The key to success however lies in a dedicated permanent online presence rather than just posting the vacancies and disappearing
Listing the vacancy in the company website. The combination of the right keywords and search engine optimization techniques help the page hit the top of search engine rankings. For instance, "Sales vacancy in Atlanta" is a good keyword, while "Sales Exec wanted at ABC Inc" is a bad keyword.
Listing the vacancy in websites of industry guilds, trade associations, city councils, chamber of commerce, and many popular blogs.
Direct Approach
Advertising vacancies in the notice boards of clubs, cultural centers, and other institutions is a popular and no cost affair candidate sourcing option for small businesses. This also provides incidental benefits of networking and adding to the visibility of the enterprise.
Another low-cost recruitment strategy is approaching institutions directly. The Job Training Partnership Act (JTPA) prepare individuals for skilled trades and clerical occupations through technical colleges, trade schools, and vocational training programs, and officials of these institutions and programs take a very active role in placing their graduates in suitable jobs. Offering internships to candidates from such institutes is not only a good way of testing out their suitability before hiring them, but also a means of establishing goodwill with such institutes.
Last but not the least, a notice in front of the establishment listing the vacancies usually results in some walk-ins.
In today's globalized economy no business is immune to the global and political changes that has affected human resource management. Firms that take effective measures to adapt to such changes have a greater chance of success.
Reference
Ohio State University Fact Sheet. Community Development. Recruiting Employees for Small Businesses: A Little Planning Goes a Long Way. retrieved from https://ohioline.osu.edu/cd-fact/1382.html