What Is a Project Disaster Recovery Plan and Why It's Important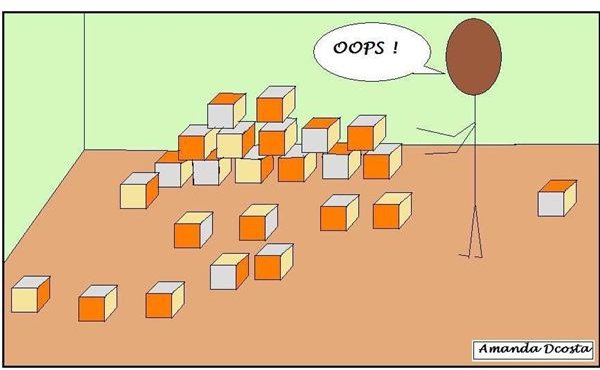 What is a Project Disaster Recovery Plan
Like everyday scenarios and operations of an organization, projects too may be prone to some form of disaster. It may be due to some form of natural occurrence or a result of operational or technical failures. When this happens, projects should have some form of back up to tide over these disastrous, destructive or dangerous interruptions. The disasters that occur may determine the continuity or termination of project.
This brings us to the area of management called Disaster Recovery Management, which acts as a shock absorber and helps the project bounce back. A Project Disaster Recovery Plan is a contingency plan that is prepared well in advance, and to some extent tried and tested. It contains a detailed set of measures that may be adopted should some operational or technical disaster happen. In many firms it is mandatory that a disaster recovery plan be in place. It is also mandatory for the State and Federal Governments to have a Disaster Recovery Plan in place should the need arise. Disaster Recovery Plans, also known as business continuity plan (BCP) or business process contingency plan (BPCP) are part of a project and may also be treated as independent projects by themselves.
Project Recovery Disaster Plans are especially required for technical back-up, should some power failure happen or some form of accident take place.
Drafting a Project Disaster Recovery Plan
A Project Disaster Recovery Plan theoretically follows the below mentioned steps.
Risk Analysis: An analysis of all possible risks in a project is vital to the creation of a disaster recovery plan. While drafting a disaster recovery plan, risks that are identified, have to be grouped according to the Probability-Impact chart for seriousness and relevance and a risk analysis report needs to be submitted. Technical risks are especially deemed important and charted for a recovery plan.
Budget Allocation: Budget allocation is a very important part of the disaster recovery plan. Without a stipulated budget assigned, no recovery measures can be adopted in time. At times, this recovery budget may be allocated for prevention measures prior to expected disasters. For example, should an area be prone to power failures, the project manager may invest in a generator that will switch on within seconds of power loss, and work for a period of time, during which data may be stored or enough time is gained before completing a set of project tasks. In case of post disaster fund allocation, a fixed amount may be allocated for recovery. For example, should a flood arise, the State or Federal Governments may allocate $ XXXXXX towards relief and rebuild expenses, which are by themselves projects.
Draw up a Disaster Recovery Plan: Now that the risks have been identified, and a budget has been sanctioned for disaster recovery, a plan has to be drawn up with a schedule and resource specifications. This follows the principles of any project plan and requires a project charter, disaster recovery management approval and initiative or responsibility of one head to lead the team.
Test: Once the plan is in place, it has to be tested many times for failure or success rate, drawbacks or suggested improvements. A plan that is not tested may not prove to be efficient in time of need.
Every project should have a back up plan, especially when it pertains to technical disasters and efficient use or allocation of time, money, resources and manpower should also be taken into consideration. A project manager with excellent leadership qualities should head the disaster recovery management team which will lead the project through a recovery process.
Image Credit: Author, Amanda Dcosta