Your Risk Management Checklist : What Should You Include?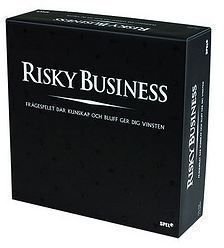 Elements of a Risk Management Checklist
In any type of project planning, risk management is a necessary tool. Risk management identifies and prioritizes risks, measures how harmful they can be, and develops a plan to deal with risks that are a threat to the project. Beyond creating a risk management plan, you should also create a risk management checklist. As you develop your risk management plan, including the risks and how they will be dealt with, a risk checklist should quickly tell you from past experience and forecasting if a risk area will evolve .
Scope of Work - The first part of your risk checklist should include questions and answers such as: Has the work been done before or is it something new? In essence, has an area in the work been identified in prior projects as a risk? If a task is a new task within the project, what risks may occur?
Project Resources - The second part of the checklist should deal with your resources. Do you have the right number of resources? Do your resources have the experience they need or do they have to be trained? How experienced are they and do they work well together? Again, if a resource risk is a potential problem, it should be identified on your checklist.
Project Timeline - The third part of your risk management checklist should identify items like scheduling conflicts and if they are flexible. Will you and your team have enough time to complete all the tasks within the project? If any items are identified as a risk, list them here.
Project Cost - This fourth part should identify risks that have to do with project costs and project overrun costs. If you feel a project may overrun its budget, list this as a risk on your checklist.
Outside Sources - What outside sources are involved in the project that may cause a risk? They are the fifth part of your checklist. If you feel an outside source can't deliver on time or has other issues that are considered to be a risk, put them on your checklist.
Deliverables - Can you deliver the project? That means not just the goals of the project, but the project itself. A goal may be to analyze tools to change a process and the project may be to change a certain process. If you feel the project has risk in its deliverables, identify this as a risk.
Risk Management Tools
Understanding and using risk management in your projects requires processes and tools. Here at Bright Hub PM you can find many risk management tools to help you including:
How to Write a Risk Management Plan
Risk Management Plan: A Working Example
Is a Risk Management Plan Necessary?
Click on these templates for additional help:
Sample Risk Management Checklist
Your risk management plan will be effective if you use some of these tools provided on Bright Hub PM and learn how to create a risk management checklist.
This post is part of the series: Risk Register: Templates, Examples, and Tips
Preparing an initial risk register and keeping it updated throughout the entire life cycle of a project is crucial for project success. In this series, you'll find templates and examples to help you build your own risk register - and helpful tips to make sure you get the most out of the document.