Project Management: Review of Project Initiation Steps With Downloadable Template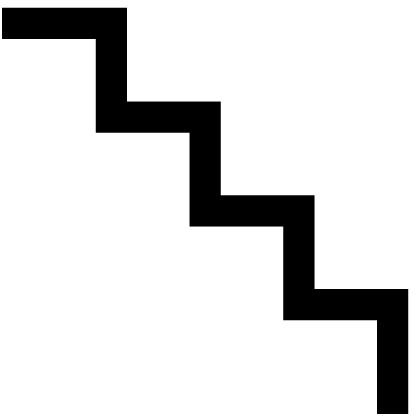 Yes, You Need a Process
OK, so a dollhouse isn't a "business" project, but if you don't follow the appropriate steps before you begin, not only will lose track of project deliverables, you'll never finish the project–at least, not correctly. As the building of my daughter's dollhouse continues to stick in my memory, it does give me pause. Why? Because I learned things about skipping project steps; I learned you can't do it.
Every manager who is offered the opportunity to run with a project and ensure deliverables as well as the project goal needs to realize the importance of project initiation steps. You can skip the initiation phase, but it's not recommended.
To avoid future events of project failure, I came up with not only a great step-by-step guide, but also this downloadable project initiation template.
Planning Is Critical
I think the only time I really enjoy planning is around the holiday season or if I'm going on vacation. Unfortunately, those of us in the business world know that project initiation steps are critical to success. If I've lost you at this point, your project will fail. For the ones who have endured my dollhouse story, here are the most important project initiation steps to follow:
Project Inputs:
Defining the Project – What is the project at hand? Whether it is for something tangible or intangible (a product or process), you must define the project first.
Pick a Strategy – Be consistent and follow a regular or familiar project management methodology--one that you are familiar with.
Is It Feasible? – Will the project benefit you, the stakeholders, and your team? If so, define how and why.
Investigate – What elements will interfere or cause the project to fail or not meet deliverables? Consider a good risk management analysis before you begin.
Budget Analysis – Can the project be completed with the budget at hand? Will you need a change control plan?
Timeline – Can you meet the project timeline? Your feasibility study should answer this question.
What–There's More?

Once you've established that planning is critical and you've passed important project input steps—wait, there is more!
Project Scope – Yes it's time for the ever important project scope which should include every element of how each task will be completed, by whom, and when.
Resources – Define your project resources in your project initiation steps. Do you have all you need in-house or do you need to outsource some of your project management needs?
Accountability – How large is the project? Do you need project facilitators or team leaders? When and how will you schedule project status meetings?
Monitor – How will you monitor the project? If you're using Agile Management, can you define sprints via your Agile user stories?
Evaluation – At what point will you evaluate your project? This should be decided up front.
Risk – What will you do when project risks occur? You need to identify, prioritize, and manage your risks. You need a risk treatment plan.
Stakeholders – Beyond inviting stakeholders to your first project meeting, how often will you require their input?
Communication – Do you have an effective team and stakeholder communication plan? How will it flow?
Presentation – What is your plan for presentation for your project? Who will handle it and how will it be presented?
Don't Forget Outputs
Just as with my failed dollhouse example, you do need project initiation steps. What about project outputs? Lose the groaning here. Well-prepared project managers realize that the outcome or output of the project means considering the business case, creating a work breakdown structure, writing a project charter, and delegating appropriate authority.
Never make the mistake of beginning any project by skipping project initiation steps. Project initiation should be considered and treated as an important stage toward completing the goal.
Utilize the project initiation step checklist above to guide you, and then, you will not only be able to build a better dollhouse, it will be defined correctly from the get go. Still unconvinced? Try completing any project with more than three deliverables without project initiation steps. It's likely the outcome won't be what you expected.