Six Sigma Roles: The Most Common Roles Including Green Belt and Black Belt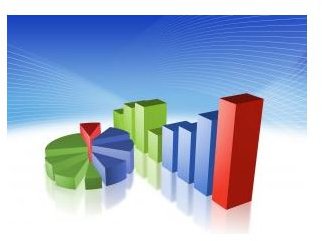 Black Belts
Black Belts are the foundation of the Six Sigma organizational structure. They receive extensive training in Six Sigma methodology and principles, including the DMAIC methodology, change leadership strategies, and statistical data analysis. Generally Black Belts are assigned their full-time role for at least a year, more frequently for two years.
Black Belts typically operate at a cross-functional level, conducting DMAIC and process design projects with substantial operational impact. They may assist with developing a business group's dashboard, the set of key metrics regularly tracked to summarize operational performance. Black Belts also help business leaders understand Six Sigma concepts and apply them to their operations. For instance, a Black Belt may work with a business leader to implement appropriate performance review procedures and to properly interpret employee performance data.
A successful Black Belt must possess advanced quantitative and analytical skills, as well as an ability to understand the big picture and the varied needs of different stakeholders. He or she relies on people skills as much as on the specific tools and techniques that make up the Six Sigma toolbox. Certification is an option, and in some environments a requirement, for those holding "Belt" positions. To learn more about certification, read this article.
Green Belts
Green Belts receive training in the basics of Six Sigma so that they can lead small-scale projects within their own business areas. They are expected to devote a substantial amount of their time to learning and implementing Six Sigma, essentially as part of their core role. Unlike Black Belts, Green Belts typically conduct projects that are contained within one functional area of an organization, and may or may not be involved in selecting the project.
Often Green Belts are the leaders of a specific business area, such as a department supervisor or manager, although individuals in other positions such as analysts may also take on the Green Belt role. Although the required knowledge and skill base for Green Belts is not nearly as extensive as that for Black Belts, Green Belts are expected to develop a solid understanding of descriptive statistics, data and process variation, and effective project management.
Green Belts may receive guidance from Black Belts or Master Black Belts as they progress through their projects. Their projects are almost always DMAIC projects, with more advanced projects such as process design projects being reserved for Black Belts and Master Black Belts.
Process Owners
A process owner is the individual responsible for performance within a certain functional area of the business, typically a manager or equivalent. For effective deployment of Six Sigma within a department, it is best if process owners receive basic training in the Six Sigma mindset, if not in the actual tools and techniques.
Since DMAIC projects involve evaluating and making changes to existing processes, process owners are expected to essentially relinquish portions of their decision making role to the project leader (Black Belt, Green Belt, or Master Black Belt) during the course of the project. The cooperation and support of the process owner is essential for an effective Six Sigma project, and the more the process owner understands the benefits and principles of Six Sigma, the smoother the project will be.
Sponsors/Champions
The project Sponsor or Champion is typically a high-level individual such as a director. The main role of the Sponsor is essentially to ensure the progress and success of a Six Sigma project by providing support to the project team and helping to remove obstacles. A Sponsor may be asked to step in and help resolve conflicts between a Black Belt and Process Owner, or to address challenges with availability of financial or human resources.
Sponsors should have a high-level understanding of Six Sigma methodology and be bought in to its benefits. They can take an active role in leading the cultural change that is required for an organization to truly implement and reap the benefits of Six Sigma.
Master Black Belts
The Master Black Belt role is typically filled by an accomplished Black Belt who has the skills, desire and leadership ability to train and coach Black Belts and Green Belts and to guide business leaders in developing business strategy according to Six Sigma principles. These individuals generally must have advanced ability to use the full array of Six Sigma tools and techniques, including statistics and data analysis as well as change leadership methodologies.
In some settings, Master Black Belts formally lead Black Belts and manage the Black Belt projects and program. In others, Master Black Belts are coaches who guide the work of the Black Belts in conjunction with their direct managers. A Master Black Belt is often called upon to help develop the overall strategy for deploying Six Sigma resources, selecting and conducting projects, and developing standard process management procedures.