Six Sigma and Quality Methodology: What's the Difference?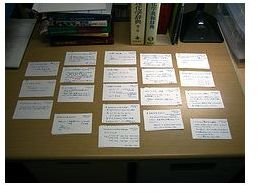 What is Quality Methodology?
Quality methodology might be what some Six Sigma black belts call the egg before the chicken. While Six Sigma is popular in the technology world, does it compare to what your project outcomes will be if you use the Quality Methodology approach? Shaw Resources, a company that focuses on improving the task at hand by measuring quality levels says, "Six Sigma isn't always the way to go."
Six Sigma does attempt to identify and control every aspect of an idea, invention or process, but where is the human element? Or, what human element is judging the quality and offering input? Before Six Sigma, processes were set in place by past performance and the human element determined if what was produced had quality or a value.
Quality assurance plans were gold and how those products were produced strived for the very best quality through a quality process. So which is best? Six Sigma or Quality Methodology?
Use Projects as a Guide
As a project manager, when pondering, Six Sigma versus Quality Methodology, use the project as your guide. Six Sigma is not for every project and the same is true for Quality Methodology. If a project is external, use the client or stakeholder's guidelines to determine if quality evaluation is the best process. To build a bigger and better boat, a client will most likely want to see quality at every level of your project, including its outcome. To build better software, a client might prefer Six Sigma to ensure all the glitches are thought through first.
Quality Methodology shines if used to define, analyze and improve quality or effectiveness of products or processes. Hidden in the quality is that human element that judges, critiques, samples and accepts. With Six Sigma, the human element is second to the process. Project managers must analyze the project at hand and decide which methodology is best. Six Sigma won't work for every project nor will Quality Methodology.
Which One Wins?
Effective project managers should decide which one wins. In Quality Methodology steps in the project might be:
Organization - Defining the project.
Roles - Who will work on the project?
Standards - What are the project standards?
Quality Review - Meetings to judge the quality.
Lessons Learned - What quality lesson were learned; adapt them to new processes or projects?
Feedback - Was the project successful; did it have the expected quality?
With Six Sigma, project managers should use these steps:
Define - What is the value of the project?
Measure - What stream or direction will the project take?
Analyze - How will the project flow?
Improve - Can we do it better?
Control - Is it perfect? If so, let's use the process again.
Answering the question Six Sigma vs. Quality Methodology may be a question argued by the experts for all time. As project managers, fit the project to the method and you'll have successful outcomes.