Bontq Review: What You Need to Know About This Bug Tracking Software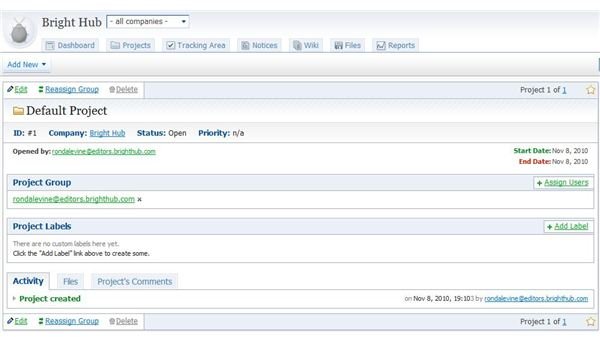 What is Bontq?
In short, Bontq is bug tracking software you can use while managing software development projects to track issues with the code during the test phase. However, this isn't the only purpose of Bontq, it is also a cloud-hosted project management software application.
The desktop application component of the program allows you to take screenshots of your work and capture video so that you can demonstrate exactly what happens when the bug takes place. The question, "Is Bontq the program for you?" can only be answered at the end of this Bontq review.
Installation and Setup (5 out of 5)
To install and setup Bontq requires very little effort. Determine whether you will be taking the trial first or if you will be jumping in and subscribing to the product. You will be asked for registration information. Once you have entered the information into the form, you will be able to use the software. Because Bontq is delivered to users on-demand, once you sign up you can access your dashboard.
Ease of Use (4 out of 5)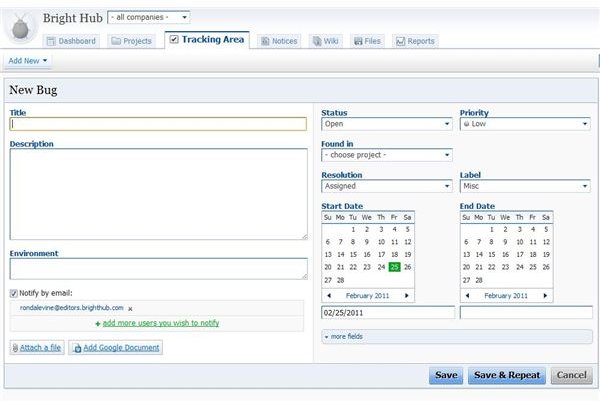 Bontq is a pretty easy program to learn how to use. It's meant to feel like navigating a website (of course, it is a website) or navigating through programs that are already familiar to you. Bontq is easier to learn to use than Microsoft Project. The program is fairly intuitive, and you can greatly simplify the process of tracking bugs through using the program.
You can quickly see what's been going on in the project should you have to step away from your computer for a time, and the notice board is a nice way to get communication going between individuals involved in the project.
Features (4 out of 5)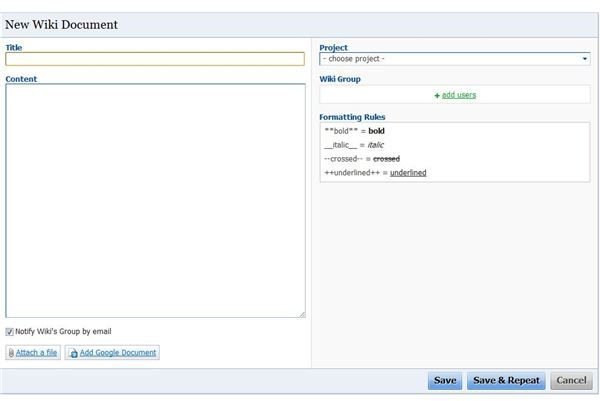 Bontq has a lot of very nice features for a program that is intended to track issues and bugs within a program. The first thing you will notice when using Bontq is that the program allows you to view all the project's activities from the day. When you go into the project tracking area, you'll find that you can track a variety of activities including:
Tasks
Bugs
Feature requests
Notices
Wikis
Test Cases
Additionally, you will be able to create labels and custom priorities for each task and bug you track. This makes it much easier to search your dashboard for anything related to specific keywords. Create reports, add companies (especially useful for consultants), integrate with Google Docs, and import from other project management software programs such as Basecamp. The creators of this program have taken your project management needs into account when creating this software—and have managed to do a decent job of allowing for a diverse group of potential users to find Bontq applicable to a variety of situations.
Price to Value (4 out of 5)
After your 30 day free trial, if you still want to use Bontq, you will need to figure out which plan you would like to subscribe to. The plans are as follows:
$9/month allows 3 users, 3 projects, an infinite amount of storage, but no desktop application for screenshots and video capture
$19/month allows 10 users, 10 projects, infinite storage, and the desktop application
$39/month allows 20 users, 40 projects, infinite storage, desktop application
$99/month allows 50 users, 100 projects, infinite storage, desktop application
$149/month allows infinite users, infinite projects, infinite storage, and the desktop application
What makes Bontq competitive in the on-demand project management software market is that you are able to have unlimited storage no matter which subscription level you have purchased. This makes it so that Bontq is a good deal for what you get and makes the program very competitive when compared to similar options.
User Support (3 out of 5)
Bontq has a customer support form where you can contact the developers should you find you have any problems with the software. Additionally, you can provide feedback to the creators of Bontq from within the program, and a help file that also includes video footage to help you get started with bug tracking and project monitoring.
Is Bontq for You?
Bontq is a versatile program. This program is for you if you work in software development and you need a program that allows for you to track any problems that may crop up during the software development process. Bontq is for you if you are a consultant, as you are able to track multiple clients in the same program. It is easy to use, filled with useful features, and a good value. Whether you have a small project team or a large team, consider Bontq for your bug tracking needs.