5 Action Item Tracking Software Programs: Comparison and Review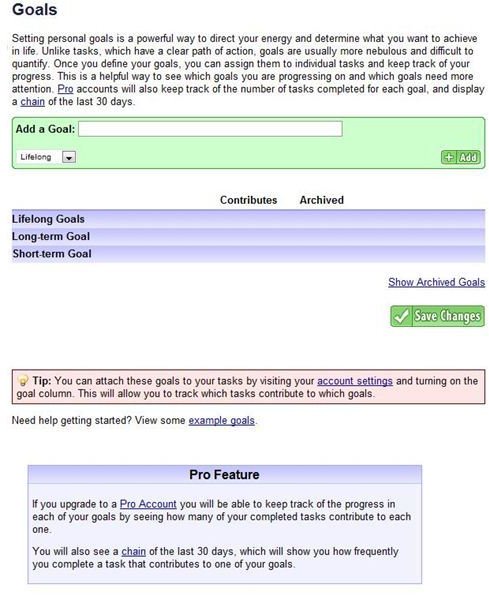 Why Look Into Action Item Tracking Software?
By looking into action item tracking software programs, you can keep track of all those things to do that you need to track down in a much easier and streamlined way. Action items are like tasks or "to dos" only they are associated with a project. An action item might be programming a certain amount of code, or it might involve calling someone to follow up on a marketing quote. While you can use Excel to track action items (or another spreadsheet program), you can also find many action item tracking programs that are already set up for the specific purpose of tracking your action items.
When looking into action item software for your projects, be sure to look for software that is compatible with project management - especially if you have action items from different projects to track. There are many software programs like Remember the Milk, but these programs are not necessarily project-manager friendly. So what programs are friendly and compatible with project manager needs (besides using Microsoft Outlook)?
Toodledo
Toodledo allows you to track your action items and arrange action items by project, or goal. The great thing about Toodledo is it allows users to do a variety of action item tracking activities, including scheduling action item deadlines and giving different action items different priorities. Toodledo works on the iPhone and other mobile devices, and you can access your action item list from any computer. Toodledo has a free account, a Pro account ($14.95 a year), and a Pro Plus account ($29.95 a year).
Pros:
Toodledo offers an easy solution for organizing action items and tasks
Toodledo allows you to take your action items list with you wherever you go
Toodledo allows you to set alarms and reminders for action items
Cons:
While inexpensive, Toodledo only stores your completed action items for 6 months in the free version
You cannot import action items from project management software programs
Nozbe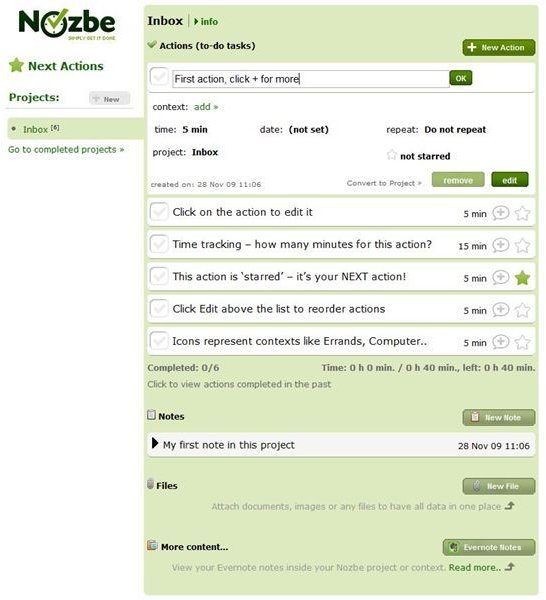 Nozbe is a program that allows users to track action items associated with contexts and organize action items in terms of projects. This can be a great help, as not only can you track what project an action item is associated with, but you can also track what context the item should be part of. For example, phone calls, office, home, email, and errands can all be considered contexts. Moreover, you can use Nozbe on a variety of devices - and like Toodledo, Nozbe is available on whatever computer you are using. Nozbe has three plans - Personal $9.95/month, Family $19.95/month, and Team $49.95/month.
Pros:
Nozbe allows users to work in a variety of contexts - this makes it easier to group action items by type
Nozbe allows users to track projects and to group actions based upon projects
Nozbe is easy to use and those using the program can find much support for the program's use
Nozbe's free newsletter offers many great productivity tips
Create tasks and action items from emails
Cons:
The program is costly, so if you're unsure you will use it, you may want to stick to the free trial
The program doesn't interface with project management software programs
VIP Task Manager Professional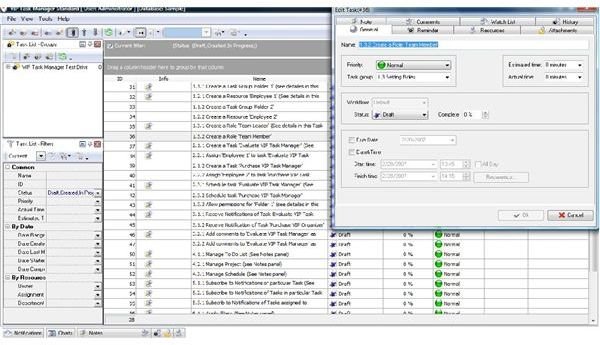 VIP Task Manager Professional is a great tool for managing action items related to projects. This program allows users to create elaborate work breakdown structures, associate resources with each action item, track the history of the action item, make comments, and ensure due dates are assigned for each item. The program also features multiple templates for your tasks and for your project scheduling.
You can also manage your tasks in the manner that works best for you: either in the calendar view or the task list view. Finally, you can add you own custom fields to meet your needs. VIP Task Manager Professional is $299 for 2 user licenses, $599 for 5 user licenses, and $999 for 10 user licenses. There is also a standard edition that is a little less expensive: $179 for 2 user licenses, $299 for 5 user licenses, and $499 for 10 user licenses.
Pros:
Notifications are sent by email
You can create different sets of permissions for different users
Customizable
Get the ability to make calculations
Cons:
Too expensive for just the home office worker
The user interface isn't as attractive as it is in some of the other programs on the market
ActionHero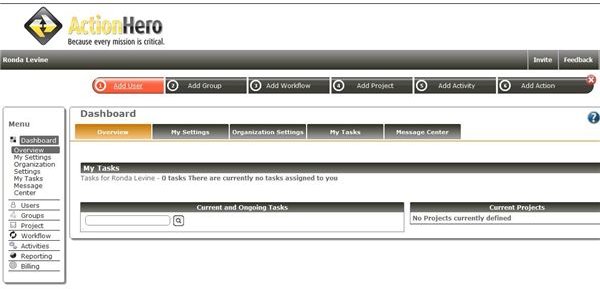 ActionHero is an on-demand action item tracking application. This application allows users to see the status of any action item on the dashboard. Additionally, you can go through past items that you have already marked as completed. Categorize tasks by type, manage users, and store documents associated with the different tasks. Assigning tasks to human resources is made easy due to the ability to group connected tasks together and have them assigned to one person.
Moreover, if you have made a work breakdown structure using Microsoft Excel (or another spreadsheet creation program), you can then import the spreadsheet into ActionHero, thus saving you a significant amount of time. ActionHero comes with a 30-day free trial. Should you determine that you wish to continue using the program after the trial period has expired, subscription rates are:
Up to 10 users: $35/user/month
Up to 20 users: $24/user/month
Up to 50 users: $14/user/month
Up to 100 users: $9/user/month
As you can see from the pricing, ActionHero is an outstanding program for large companies since it offers such a discount, but for smaller companies, you may wish to consider whether the program truly meets your needs.
Pros:
The program is delivered on demand so you can access your information no matter what computer you are using
Create an unlimited number of projects
Keep a trail of action items
Customize the interface
Effectively manage resources and action items
Import defined action items from a spreadsheet program
Cons:
ActionHero is quite expensive, so small businesses will want to use a different program
ActionHero may have too many features for those who want a more straightforward approach to action item tracking software
Twiddlebit's Pocket Plan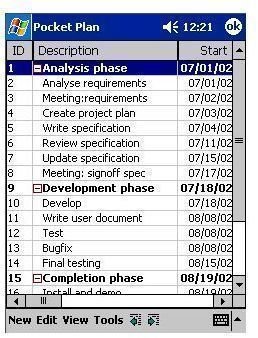 Pocket Plan by Twiddlebit is a program where you can track your action items. What makes this program unique is that it was specifically created for use on Palm Pilots and other mobile devices. The program works both by itself as a stand alone action item tracker that also allows you to create Gantt charts and schedule for holidays, and it can be used with Microsoft Project as a companion program. You can use this program to access all your MS Project files on your mobile device. The program costs $29.95.
Pros:
Carry your action items everywhere with you and track progress on the completion of various tasks
Interface with MS Project
Use the program both on your mobile device and on your desktop
Cons:
For updated tracking of project progress first you must be sure that you update the program every time you sync with your desktop
If everyone uses this program, reports might not be completely up to date in terms of action item progress.
References
All screenshots by Ronda Roberts Levine unless otherwise noted.
Toodledo www.toodledo.com
Nozbe www.nozbe.com
VIP Task Manager Professional www.taskmanagementsoft.com/products/taskmanagerpro/
ActionHero www.webactionhero.com
Twiddlebit Pocket Plan (screenshot courtesy of website) https://www.twiddlebit.com/pocketplan.htm