Review of Teamcenter: Software Tool Combining Portfolio and Project Management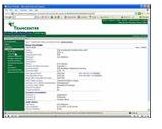 What Is It?
Teamcenter is a software project management tool. The intentions of the program are to help you to increase your company's bottom line and stay organized and on task. By combining portfolio management with project management, the developers hope that they can streamline the way business gets done. Teamcenter has a playable demo available on its website. Pricing information is available by contacting Siemens directly.
How Does It Help?
Teamcenter allows business executives to manage their companies in a simple manner. It integrates project management, portfolio management, and program management into one software package. Teamcenter contains a quick-tab menu to allow users to jump from project to portfolio management easily. Features of Teamcenter include:
Creation and monitoring of project schedules
Tracking of task dependencies
Creating custom, repeatable rules within project schedules
Using templates to facilitate processes
The ability to build a project schedule through collaboration
Creating visual graphs using histograms
Allocating resources and view the status of their tasks
Color coding tasks for easy organization
Creating budget reports that analyze spending
Integration with Microsoft Project
Using email to notify employees of project updates and scheduling changes
Tracking knowledge management information
Creating work breakdown structures
Tracking risks and issues in the program database
Enjoying the security and convenience of web-based project management software
In addition to the above, Teamcenter also allows for portfolio management capabilities including:
Analysis and review of your portfolio
Defined strategic business objectives
Strategic planning features
Integration with business programs
Tracking portfolio performance and seamlessly connect portfolio information to project information
Ideas captured formally
Collaborative workflow features
Because this program integrates portfolio and project management, it is a valuable tool for companies wishing to keep their business strategy information in one place.
Is Teamcenter for You?
Teamcenter is for you if you prefer to keep your project and portfolio management information in one program. It allows you to take
advantage of the security and convenience of web-based software. If you require more power than Microsoft Project offers, this program can help you achieve results. Because it allows you to set strategic business objectives, and then create projects from them, it can ensure that every task your team undertakes relates directly to increasing business profit. This program is best for large companies and established businesses.