Review of Celoxis: Web-Based Project Management Tool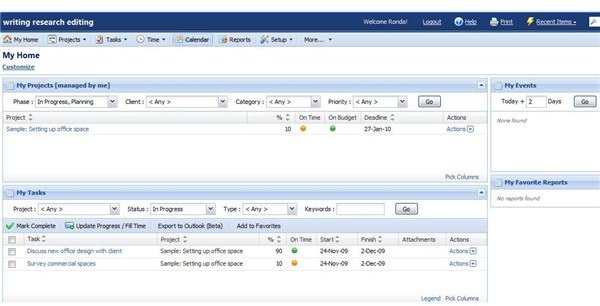 What Is It?
Celoxis is an online, on-demand project management software program. Published by Celoxis Technologies, it features project planning and tracking, resource management, time and expense tracking, issue tracking, and more. The program has received much attention from PC World. Celoxis was hailed as a great option for small businesses requiring project management software to help them with their needs and continues to garner good reviews. The program aims to compete with Microsoft Project, Clarizen, and SpotOn, but the real question is: How will it hold up for your business?
Installation and Setup (4 out of 5)
Since Celoxis is an online program, installation isn't an issue. You do have an option to install and host the program onsite, and a quote is available for this through the Celoxis website. When I reviewed the program, I used the hosted version with a free-thirty day trial. Within only a few minutes I was up on the website. Setting up personal and company information only took moments.
Ease of Use (4 out of 5)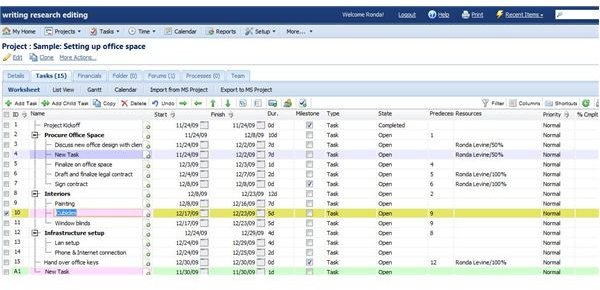 Celoxis is fairly easy to learn. Within moments of starting the program, I was able to navigate between screens, create new projects, and designate new tasks. The program isn't as complex as others, say Microsoft Project, and it comes with a sample project so that you can learn how to use the program by playing around with the program. While the program does boast many features - task tracking, time cards, reports, etc. (all which will be discussed in the next section), it does not handle like a feature-laden program.
Features (5 out of 5)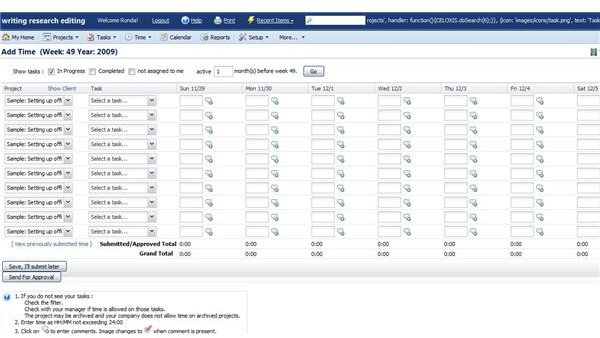 For an online project management software option, Celoxis contains a lot of features. Among the features showcased are:
Dashboard - this is something most online project management software programs feature. However, you are able to check off and enter tasks directly from this screen - something you can't always do in other programs.
Project Planning - when you plan your project and edit your tasks it is done in a familiar spreadsheet style instead of a database style. This means you can easily tab across and utilize many different shortcuts to plan your project
Gantt Charts
The ability to synchronize two ways with Microsoft Project
Your employees can submit their time sheets online, and you can approve them online.
You can use email to alert team members to task assignments and more
Resource management is easier with a search feature that finds available resources
You can create either pre-defined or custom reports and share them
Collaboration is facilitated through message boards, file uploading, and more. You can even allow clients to share documents and participate in online discussions.
Price (4 out of 5)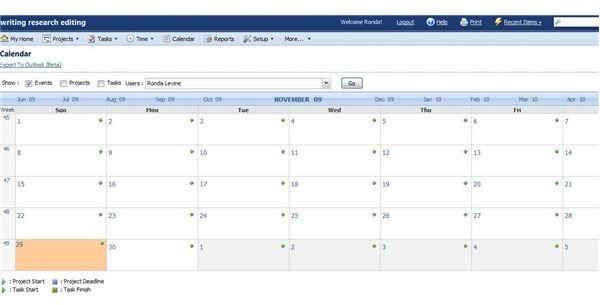 While not free, Celoxis is available at a reasonable price for small businesses. Subscriptions to the hosted (online) version start at $14.95/month per user. If companies pay on an annual basis, they will be given two months free. For the value garnered from all the features, this is a very reasonable price.
Support (4 out of 5)
Celoxis has a variety of support materials available to users. There are video tutorials available for all aspects of the program. In addition, a user guide, workflow administration guide and more are available for download. Finally, should you not find your answers on their help page, the support team is available to answer questions with a short response time.
Is Celoxis for You?
Celoxis is a great option for small and mid-sized businesses, small project teams and others who require a great deal of flexibility from their project management program, but who don't want to pay the big bucks for one of the custom programs. This program is strongly recommended.