Does a Project Charter Include a Scope Statement?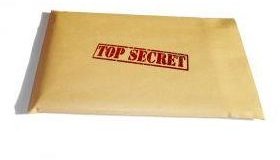 Overview of the Scope Statement
A scope statement, simply defined, is a statement where the major objectives and project deliverables are detailed. Items that might be included in a proper scope statement include:
Overview of the Project
Product Analysis
Identification of Alternative Approaches
Judgments of Experts
The Stakeholder Analysis
Project Milestones
If done right, the scope statement will serve one of the most important documents for your project.
Overview of the Project Charter
The project charter states project objectives, the reasons behind undertaking the project, stakeholders who are involved in the project, and how the project will be carried out. The project charter authorizes the project to be undertaken.
The project charter usually includes some or all of the following elements:
Title
Projected start and finish dates
Budget information
Objectives
Approach
Organization for the Project
Authorization for the Project
Project Priorities
Deliverables
The project charter, once written, is delivered to those with the authority to sign off on it. The project charter is a defining document for the project. It offers an overview to the authorizing parties and clients served. It also serves as a document that can be used later on for reference if the project seems to be steering off course.
Is the Scope Statement Included in the Project Charter?
Does a Project Charter include a scope statement? It would seem as though the scope statement were included in the project charter. After all, both documents appear to define the project, showcase the schedule, and deal with budgeting and resource issues. However, these two documents should be kept separate.
One reason for keeping the scope statement out of the project charter is being able to avoid debate in the project approval phase. With the concise and straight definition of the project offered by the project charter, it is easier to gain project approval in the early phases. Keeping the scope statement out of the charter helps to move this phase along more quickly and saves time.
Other reasons to keep the scope statement out of the project charter is to avoid early argument over deliverables, precise wording of the milestones and objectives, and most importantly to keep the direction of the project in the hands of the project manager.
This post is part of the series: Five Great Project Questions
This article series looks at five great project questions: Does a Project Charter Include a Scope Statement? How do I know the planning phase is complete? How can I evaluate a resource's reliability? What metrics are best for project management? and What do you do when the client wants it now?