What is a Technical Statement of Work?
A statement of work outlines the work that needs to be completed in a particular project. A technical statement of work defines the action items that need to be completed and the deliverables to be produced as they relate to technology, equipment, and systems management. It produces a protocol on how these action items will be created and delivered, and what will happen when support is required.
In all, a technical statement of work specifies exactly what will be done, what technology is needed to get it done, and what type of technical support will be available.
For more information on the definition of a statement of work, read Eric Stallworth's article, What is a Statement of Work?
How is a Technical Statement of Work Different from a Statement of Work?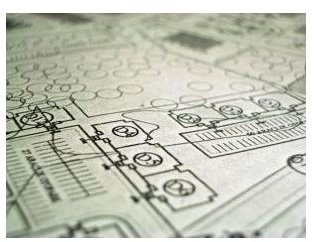 While statements of work will often outline the work that needs to be done – they do so with regard to any action item, not just technical items. Statements of work detail what is to be done during the project's life cycle. These can be useful documents because they erase any questions that might arise about what needs to be done.
On the other hand, technical statements of work deal only with the technology, equipment and systems required to do the work and work relating to these fields. An IT project might have both a statement of work and a technical statement of work depending upon the scope and objectives of the project.
Click to read Joe Taylor, Jr's article, How a Statement of Work Can Save Your Project.
How Do You Develop a Technical Statement of Work?
In the media gallery, you will find a template for developing your own technical statement of work. Examples of technical statements of work can be found here and here. In order to develop a technical statement of work, you must first be clear on the scope of your project and the objectives the work is intended to meet. I've also added a technical statement of work example in Bright Hub's Project Management Media Gallery.
Once you have a statement of scope and objectives, you can begin to break down your document into the work that needs to be completed. Your document should list all technical requirements for the work – software programs, machinery, etc. If there are financial requirements, these should be listed as well.
The main section of the technical statement of work will be the section dealing with the work breakdown. This is different from a work breakdown structure. Here, you will provide an overview of the requirements, a list of the work to be completed, and important deliverables and milestones.
Other items you may wish to include in a technical statement of work include a section on risk and what work will need to be done in the advent of a risk actualizing, quality assurance, and product testing. You can either number your technical statement points like an outline, or you can use key letter abbreviations based upon the section headings.