Templates for Six Sigma Projects
The use of charts and diagrams to measure data and illustrate concepts is an important part of Six Sigma methodology. However, if you're not careful, you can find yourself spending more time trying to develop these visual representations than working on the actual project. With that in mind, we're offering several free Six Sigma templates in the Bright Hub Project Management Media Gallery that you can download and adapt to your own individual project needs. These samples are just a few of the many free project management forms and templates available for download at Bright Hub.
Fishbone Diagrams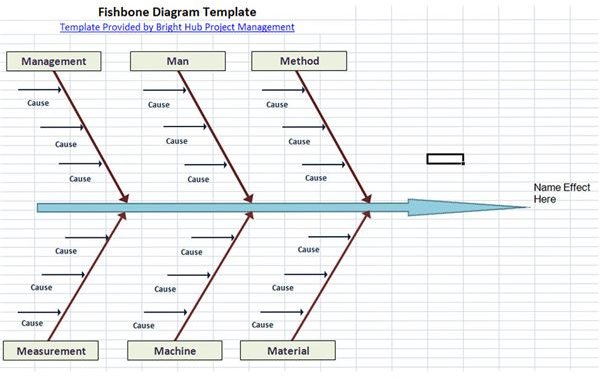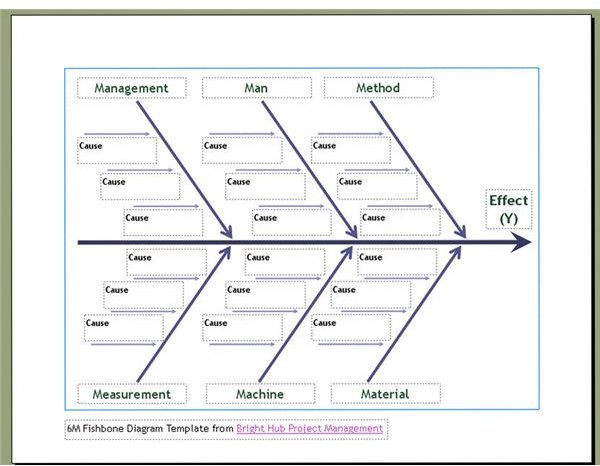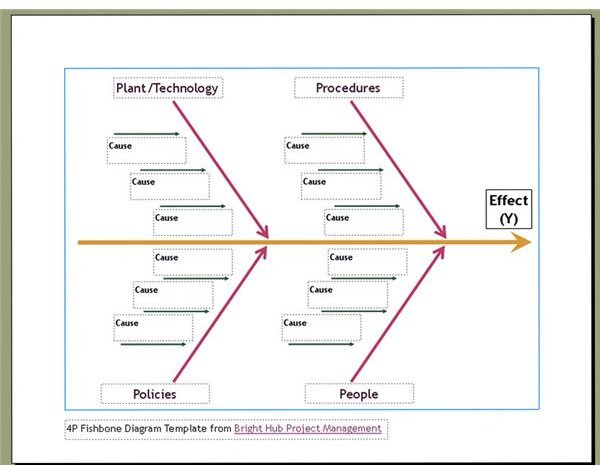 Fishbone diagrams are often constructed to represent the outcome of a team brainstorming session.They are also known as Cause and Effect diagrams or Ishikawa diagrams.
The following variations of Fishbone diagram templates have been added to the Project Management Media Gallery.You are welcome to download these or any of the other Six Sigma templates found in the gallery.
PICK Charts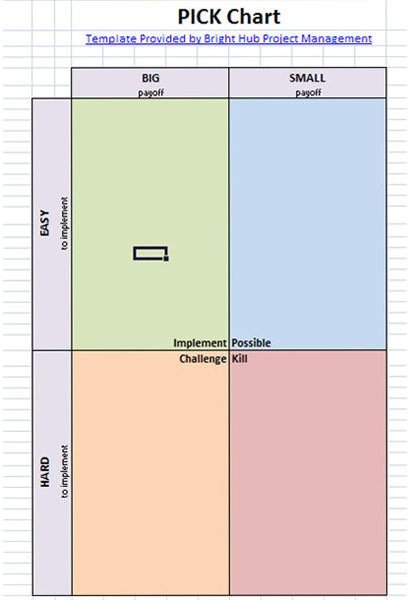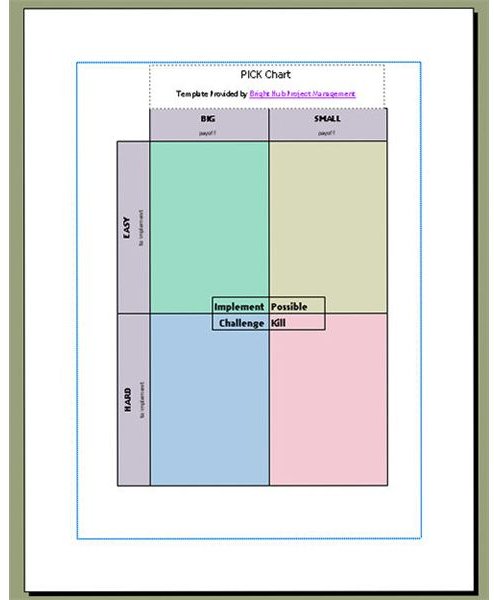 A PICK chart provides a simple way to organize and evaluate potential ways to improve an existing process.By arranging ideas on the basis of how easy they are to implement and how big a payoff can be obtained by implementation, each alternative can be placed in one of four categories:Possible, Implement, Challenge, Kill.It is from these four categories that the acronym PICK is derived.
The following PICK chart templates are available as free downloads in the Project Management Media Gallery.
SIPOC Diagrams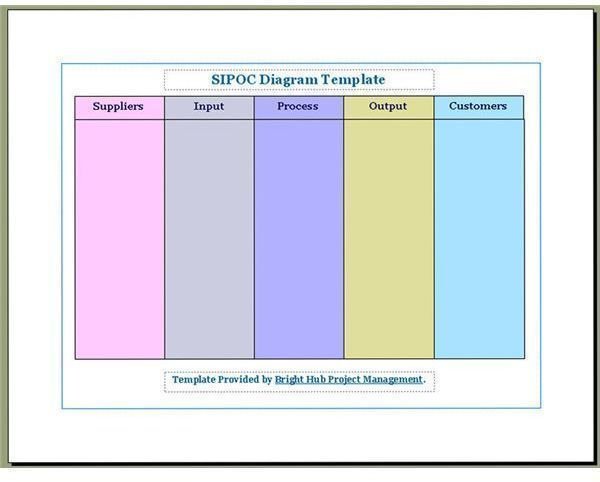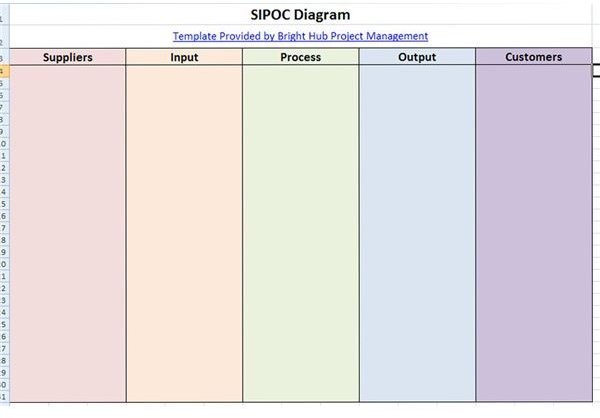 A SIPOC Diagram is a high-level map that shows the process of how a particular customer requirement is satisfied. SIPOC is an acronym for Suppliers, Input, Process, Output, and Customers – the five segments that divide the diagram.This type of diagram is often used during the "Define" phase of Six Sigma to help establish the scope of the project.
If you're looking for more sample forms and downloadable templates, check out Bright Hub's resource guide Over 50 Free Project Management Templates and Sample Forms.
This post is part of the series: Six Sigma Templates
Six Sigma has gained in popularity recently as a go to process of choice for many project managers.