Free Project Plan Templates to Help You Maximize the Time You Spend Planning Your Next Project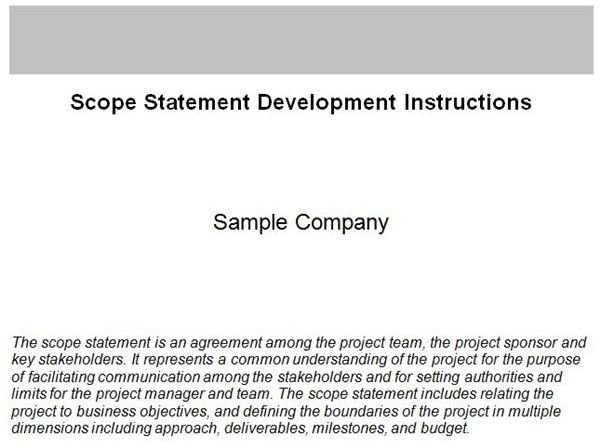 Project Plan Templates - For Free?
Project plan templates can greatly speed up the time it takes for you to create your project documents. Whether you are a new project manager who wants to make sure nothing is left out of the project document or a seasoned project manager who is looking to save time on formatting your document, you can benefit from downloading our project plan templates. No matter what your project needs are, I can almost guarantee you that we've got a free template that will meet your need.
Project Cycle Phase 1: Initiation Templates
During the initiation phase of the project, the purpose is to gain approval for your project to be conducted. During this initial phase, there will be many deliverables that you will need to produce along the way. The most important of these deliverables will be your project charter. Luckily, we have created a project charter template that you are free to use.
The project charter will also include the scope statement. While you may not think that defining the project's scope at this stage of the project planning process is a big deal, you are wrong. Poorly defined scopes are one of the main reasons that projects fail. Stave off this problem by using our scope statement template.
During this phase, you will also be undertaking a study of your project's feasibility. Complete a feasibility analysis and construct a feasibility report with the help of Jean Scheid's feasibility study template.
Project Cycle Phase 2: Planning Templates
Once your project has been given the green light to proceed, you will want to take your time in carefully planning out each aspect of the project. Because there is so much that goes into the project planning phase of the project life cycle, it is easy to miss an important document. Here are some of the templates you might be looking for for the planning phase of the project cycle:
Project Cycle Phase 3: Execution Templates
When you're working on your project, during the execution phase, you may need an action item template to help you track important tasks. You'll also want to ensure that you're recording all project costs carefully. You will also want to ensure that you understand the fundamentals of change management and have a change management plan in place should you need to make any adjustments in your project.
Project Cycle Phase 4: Control Templates
Once the project is underway, you'll need to monitor and control the project carefully to ensure that it remains on task. During this phase, you'll be wanting to gather data and create charts in order to ensure that your product or service is of high quality. Some of the charts you will find in our template section are:
Be sure to utilize these charts to ensure that your project is bringing forward the best possible quality in your company.
Project Cycle Phase 5: Closure Templates
Finally, you shouldn't overlook the importance of proper closure of your project. You'll even find a copy of a project closure sign off template in our project management media gallery. Once you've finished the project and the project has been closed, you can begin looking toward and initiating the next project your company will undertake.