A Scrum Environment – What's That?
In the last two Scrum articles in this series, we discussed Scrum methodologies and Scrum processes. Scrum methodologies include artifacts, time boxes, roles and rules, and the Scrum processes involve the utilization of these various methods in a project. The Scrum environment is the workplace situation in which scrum is being implemented. Scrum environments are committed to the utilization of Scrum Master certified individuals, Product Owners, and team members. The Scrum environment is one where this particular type of agile project management occurs seamlessly.
Implementing a Scrum Environment in Your Workplace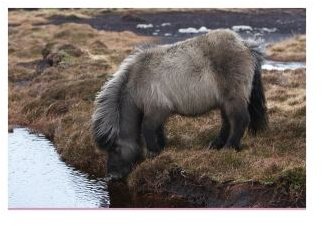 The first step in implementing a Scrum environment in your workplace is to become certified and to have the proper training available for team members. Scrum certification levels include:
Scrum Master
Scrum Product Owner
Scrum Professional
Scrum Trainer
Certified Scrum Coach
It it important to receive the proper training and information to be able to properly implement the Scrum methodology in your workplace.
Once you have received the proper training, create a change management project to implement the required changes in your workplace. It is important to carefully monitor this change and to make sure each person in your environment will receive proper training. You may also want to make sure that you implement a Scrum-friendly project management software option. By creating an environment that is as friendly as possible to Scrum practices, you can facilitate making the change to those practices.
Kinds of Scrum Environments
Scrum environments may vary in type and in size. There are multi-project environments where Scrum Masters have to juggle multiple teams, product backlogs, sprint backlogs, and more. There are also fixed-date environments where the product being created is dependent upon a particular deadline. Scrum can be used in a variety of ways, and it doesn't have to be only used in software development. Scrum can be a valuable tool for projects in academia, publishing and more. While Scrum is meant for teams, the idea behind scrums – planning what will be done in a specific time period and then carrying out that plan without adding anything new to the product back log – could be a great way to help projects with stakeholders who often change scope demands.
Benefits and Disadvantages of Scrum Environments
Not all Scrum Environments are created equally. Scrum environments headed by poor planning Scrum Masters or inexperienced project managers, or teams that are disorganized can often fail. Scrum often gets a bad wrap in project management especially when tasks are not well defined, team members are not committed to the product, or the team is too large.
Despite its downfalls, Scrum can be a boon to a company's project management process. Scrum is fast-paced and produces results in a short amount of time – leading to saved money on the part of the company. Because the requirements for scrum are so rigid, and because scrum methodologies feature the daily scrum meeting, productivity and product quality are increased. Finally, operating in a Scrum environment is beneficial to companies because issues are identified before they become major problems that deteriorate a product's viability.
This post is part of the series: Understanding Scrum – Part I
This series of articles details the principals behind scrum methodologies – the process, environment, process, roles, etc. Everything you need to know to understand Scrum, you will find in these articles.