Delivery Points in Project Management: The Amazon/Whole Foods Merger Example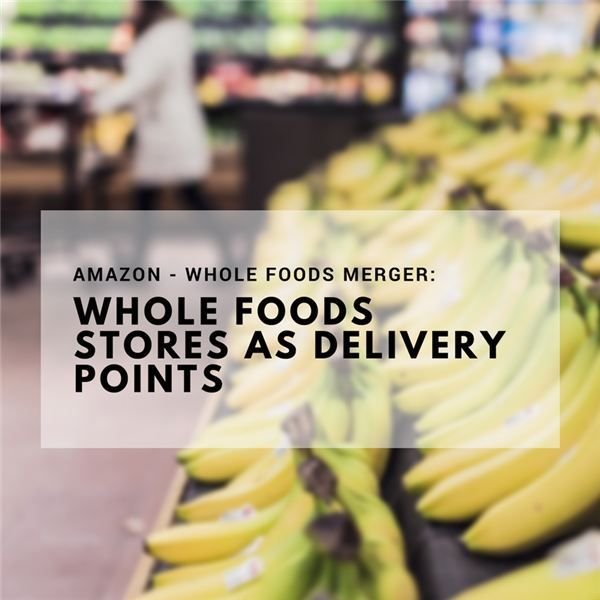 The Amazon distribution network has enabled it to become dominant in most of the larger consumer retail markets. Step by step, starting with books, it has entered these markets and become a key player. More often than not, anyone can find the lowest price product on Amazon.
Key Factors
How will things shake out with the Whole Foods merger and push into the grocery space? Here are the key factors:
The Whole Foods network is well distributed – With over 400 stores spread widely, mostly over the United States, Amazon is positioned well with delivery points to urban consumers. Whole Foods located its stores strategically – and that positioning poises Amazon to reach the largest populations and strong demographics.
Focus is urban, upscale – Whole Foods caters to an upscale, urban demographic – the demographics that is most likely to want to use and be able to afford grocery home delivery or pickup services.
Gap is non-urban or rural – This is probably not a critical gap. Delivery services are likely to be more costly and difficult, and the market concentration will be smaller. Profitability will be lower.
Distribution Considerations
Several key factors with the grocery market make it unique from a distribution perspective:
Food has a shelf life – Food needs to be fresh and preserved. Delivered food will need to be kept fresh during delivery and after drop-off.
Delivery costs need to be low – Distance from stores needs to be minimal, and Whole Foods does come with a strong existing network in urban areas.
Delivery time needs to be fast – This is also, in part, a function of proximity, but it also a function of responsiveness. Being responsive with the shortest delivery cycles will be a competitive advantage.
Re-ordering happens often – Customer loyalty will be likely enhanced with good delivery service. While consumers have become accustomed to shopping at multiple stores, delivery cost and convenience may become a greater factor with grocery delivery.
Amazon will have a powerful delivery network in Whole Foods. This will help meet consumer requirements to satisfy needs in terms of freshness, delivery cost, delivery time and delivery customer loyalty.
This post is part of the series: Food Fight: Amazon/Whole Foods Merger Project Management
This is a series of four articles on disruptive strategic projects from the Amazon-Whole Foods merger.