Amazon/Whole Foods and Project Management: What Conflicts May Occur?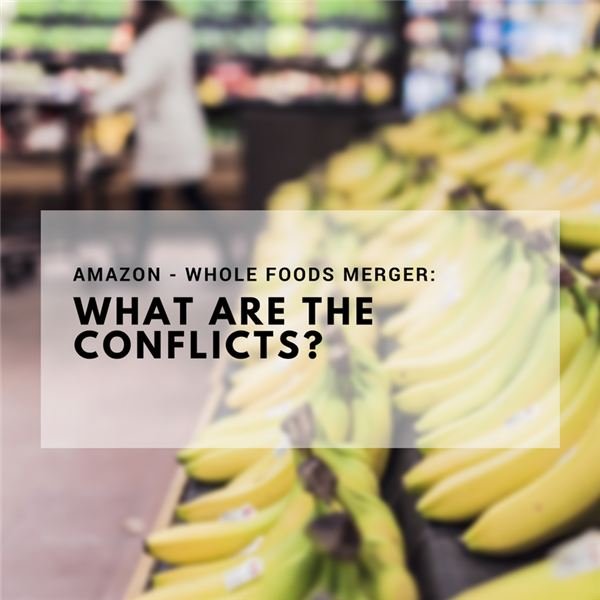 Are there some potential traps in the Amazon – Whole Foods merger that could hurt its success prospects?
Potential Merger Competition with Walmart
Amazon is not in the grocery business much right now, save for some select outlets that are essentially testing the market for delivery and pickup services. Whole Foods provides that so Amazon very much needs Whole Foods. Walmart if the only current grocer that has deep enough pockets in terms of percentage of market capitalization to pull of such a deal. The problem could be that Walmart may have greater cultural clashes than Amazon may, and directly in the grocery business.
Clash of Cultures on Cost
While Amazon is traditionally low cost, this may not necessarily translate to difficulty with Whole Foods. First, Amazon can likely help Whole Foods lower its costs. Second, since Amazon is not a big player in the grocery business currently, it likely will let Whole Foods to retain its culture and approach in the traditional brick and mortar segment. The biggest influence for change will likely be in expanding outward into digital services and the two share common market focus and distribution compatibility for that.
Common Appeal to a Younger, Higher End Segment of the Population
With all of the complementary operational aspects of the merger, on area of commonality is the appeal to common segments. This provides a favorable launching place into the digital grocery businesses that Amazon is seeking.
Manageable Conflicts
Culture clashes are possible, as they are in any merger. However, considering what each has to gain, the clashes seem less impactful. Whole Foods really needs to shore up its business at this point, and it con probably better control costs and survive with Amazon than without.
In Whole Foods, Amazon has a great potential stores network than can serve as a launching platform for deliver and pickup services that appear to be gaining momentum in the marketplace. Given that disruption in the grocery marketplace is likely to continue anyway, I think the potential for conflicts between the firms is manageable.
This post is part of the series: Food Fight: Amazon/Whole Foods Merger Project Management
This is a series of four articles on disruptive strategic projects from the Amazon-Whole Foods merger.