Change Management Theories: A Lecture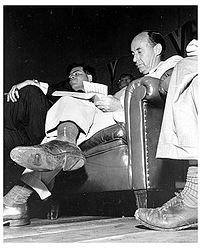 What it all Means
If you peruse some of our change management articles, you'll find all sorts of topics from Change Management Methodology to Change Management Strategies. You'll find good downloads on change management theories and the keys for effective change management. Before you get lost on what it all means, the best way to succeed in change management is understanding what it is and why you need it.
The Change Management Learning Center defines a change management specialist as a "person who plays a key role in helping projects change while meeting business, schedule, and budget objectives." Change management specialists focus on "the people side of change including changes to business processes, systems, job roles, and organizational structures." Whew, still confused? Let's take a look at what change management affects and how, as a project manager, you can keep a handle on change control on individual projects and set up guidelines that are a constant for every project.
Using the Methodology of Change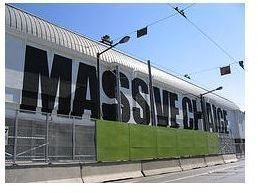 Think of change management as a way for your projects and team members to work at a higher level of proficiency. Change management is something that should always be considered first or at the beginning of your projects that ensures change is acceptable, sets rules for change and outlines how changes will be implemented. At the very basis of change management is control. How your control process defines change steps is key in getting everyone on the same page.
If you're developing the change management process for your organization or project, think of yourself as the quarterback and your team needs to be able to rely on how you implement change and accept it. If change directives are outlined clearly, your team will listen to your quarterback decisions. The human element of change or your resources of teams and people may be the hardest part of change management. That is why by minimizing resistance to change and maximizing employee acceptance that change will indeed come, is so important. Your change control guidelines should be very clear on the project's goals including items that may change such as outcomes, project scope elements, budgets, teams and stakeholder needs.
Deviation from a clearly defined change control process can be detrimental if allowed. Realize when setting up your change management steps that you may have to rely on every human aspect or level of your organization. Everyone must be informed and everyone must be knowledgeable on how change will work. If we look at change management as a step process, you can actually flow chart your ideas to get to your final goal.
Flow Chart It First
Keep the steps of change management in mind when preparing your flow or organizational chart. Important points for your change management strategy should include:
People - How do your teams react to change?
Awareness - Who and what will be affected by change?
Risk - Include both situational risks and people risks and ideas on how to deal with them.
Readiness - Are your teams ready to handle change? Do they understand the change request process?
Plans - Good change management includes lots of plans like communication, road maps, training, and resistance. Identify these plans and create them.
Support - Give assigned team members the chance to interact and give input to the higher ups by using good coaching skills.
Assess - When will you assess your project's progress? Set good measurable controls.
Teams - Use your team leaders to help you identify weak resources and gaps in performance.
Stakeholders - Never leave the stakeholders out of your change management process and make sure they understand it, how they are involved in it, and how to let it flow per your controls.
A good change management policy, if written well with clear guidelines, can be used again and again if you take the time initially to define how change affects production. Change management theories are applications that can guarantee success for project managers. Identify important elements of projects first and create firm controls to ensure your change management skills are actually working.