Project Management 101: An Overview of Basic Strategies and Methods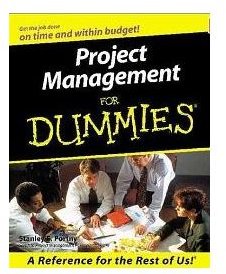 The Basics Are Everywhere
There is indeed a book you can get on Amazon called Project Management for Dummies and for sure, that text may be a simpler way to gain fast knowledge on project management 101. Kudos to the "Dummy" book authors for jumping on board with this one.
Alternatively, you can do a Google search using the words "project management basics" as I did and find almost 12 million results! From blogs to article content websites to the more reliable and cited sources, there's tons—well actually, millions of places to gain the knowledge you seek.
There are posts taken from the Project Management Institute's (PMI) Project Management Body of Knowledge (PMBOK) offering their five process groups and nine areas of knowledge. There are numerous blogs and PM software companies also offering must-have basics to succeed in PM.
Deciding where to start is confusing, but here, I'll do my best to lead you in the right direction.
Methodologies
Beyond the basics, project management methodologies abound. From Six Sigma to Agile to Waterfall to PRINCE2, it seems more methods or variations on tried and true methodologies are popping up all the time.
A quick read about the different types of methodologies can be found right here on Bright Hub in the article Project Management Methodologies: How Do They Compare?
PMBOK Process Groups and Knowledge Areas

If you thought I wouldn't include a list of what the PMBOK recommends, I'm sorry to disappoint you, but one really has to in order to achieve a good understanding of project management 101.
The five process groups include:
Initiating
Planning
Executing
Monitoring and Controlling
Closing
The nine PMBOK knowledge areas are:
Project Integration Management
Project Scope Management
Project Time Management
Project Cost Management
Project Quality Management
Project Human Resource Management
Project Communications Management
Project Risk Management
Project Procurement Management
These are the tried, true and mostly used when working on projects, and because I have a PMBOK, I'm sure I'm correct!
Process Groups

If you want to be the HPIC or head person in charge, the five process groups are an absolute must, but they can be explained without those long and drawn out posts and articles you find on the World Wide Web.
Initiating – This process consists of first being assigned as the HPIC, landing the client or project sponsor (the one who is shelling out the dough), and a meeting or two (maybe three) with all of your stakeholders. Stakeholder identification is easy. If someone has an interest in the project, they are a stakeholder and they can be internal or external. This process group is necessary to write the charter and scope of the project and set goals.
Planning – Here you determine and assign tasks in order to reach set goals. It's really that simple: who will do what, when it will it be needed, and what's the timeline?
Executing – Nope, the project doesn't take a ride in the electric chair here, but instead, the project begins and your busy-as-a-bee teams and other stakeholders begin working on the assigned tasks you set in the planning phase.
Monitoring and Controlling – As the HPIC, you need to be the conductor of the project and ensure the project flow is where it should be, assess risks, and control those risks. Skipping this process group essentially means you will have no idea what the project outcome will be. It's sort of like making a movie with no director.
Closing – Is this process group really needed? You bet. Before you turn over the finished project, your team and all the stakeholders can analyze what worked, what didn't and how problems were solved, etc. You'll also need to prepare a closing statement, deliver the project, answer questions, reward your team, and document the project for use in other projects.
This is generally how the five process groups work, but then there are those nine nasty knowledge areas that fall within those five groups.
Knowledge Areas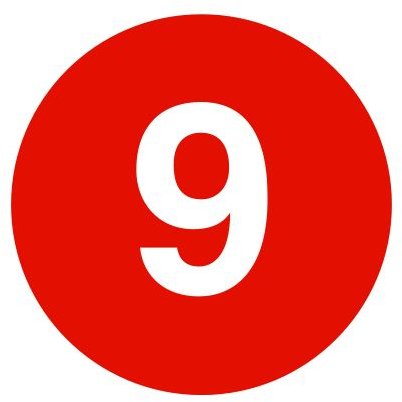 The nine knowledge areas offered by the PMBOK are extensive in that they fall within process groups only with more detail.
Integration Management – Think of this area as everything you need from project start to end. This knowledge area basically consists of the five process groups only closer monitoring and overseeing is required.
Scope Management – Scope creep and how to manage it is key in this knowledge area. You need to control and prevent scope creep and stick to the scope statement prepared or you'll find the project out of control.
Time Management – You can't rely on the hope that milestones and goals will just appear. Time management requires paying close attention to schedules to ensure deliverables can be achieved.
Cost Management – Are you over or under budget? Utilizing this knowledge area allows you to gain the upper hand on project costs and stop or intercede when overruns appear.
Quality Management – As the HPIC, you can't have a sloppy, disorganized project. This knowledge area is all about ensuring quality and controlling missteps.
Human Resource Management – This knowledge area is tricky because it contains the "human" element. Not only must you deal with change management issues but also team conflict. From choosing to monitoring teams to managing external stakeholders, the HPIC must mix all these "human" elements to flow in tune to realize a successful outcome.
Communications Management – Communication is king in any project. You must have a communication plan accessible to everyone and one that allows for interaction. This knowledge area also means holding those dreaded status meetings and ensuring everyone is on the same page. In other words, if anything changes, everyone working on the project every stakeholder must be aware of changes, additions or improvements.
Risk Management – You aren't playing the famous board game here. Risk management means you have to assess and prioritize risks, monitor and control risks, and create a risk register showing how risks will be and are dealt with.
Procurement Management – This knowledge area is often a constant throughout the project. Everything from software to equipment to vendors to who will offer services and what type are included in procurement management. Think of this knowledge area as your purchasing department.
Is That It?
Wouldn't it be nice if this was all there is to project management 101? Unfortunately, it's not. Learning how to management projects is an on-going learning experience and includes PM tools such as mind maps for brain storming sessions, focus groups, and through experience, learning how to lead the project like a seasoned conductor.
Successful management comes with experience, and the best managers achieve project management certifications. It also means networking with peers, managing global projects, and very often, adapting to an ever-changing project management world.
Do you want more information? Visit Bright Hub's Project Management channel. If you have questions, we've probably got the answers.
References and Resources
References:
Project Management Institute – https://www.pmi.org/
Portny, Stanley E. - "Project Management for Dummies" (1/15/2000) Publisher: For Dummies
Project Management Institute - Corporate Author "Project Management Body of Knowledge 4th Edition" (12/31/2008) Publisher PMI.org – Author's personal copy of the PMBOK.
Helpful Bright Hub Resources:
Image Credits:
Project Management for Dummies screenshot by author from Amazon
PMBOK screenshot by author from PMI
Number 5/Rover 777/Wikimedia Commons / C.C. 3.0 License