The Importance of Keeping Processes Simple in Project Management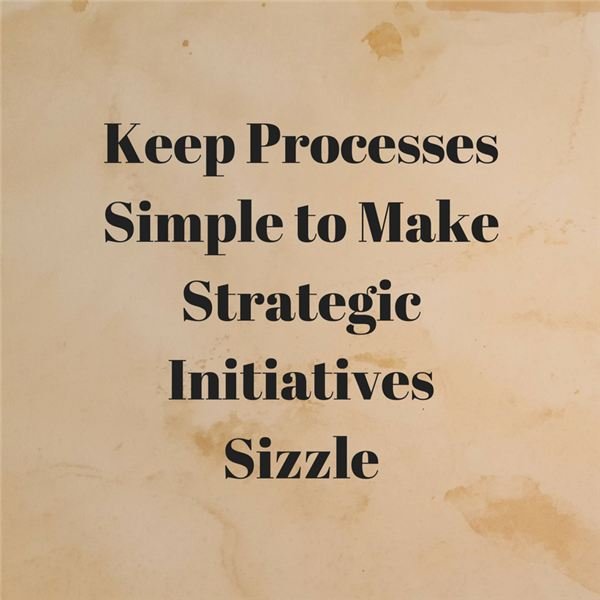 The first article talked about the 80:20 of project selection, but this article extends that idea to supporting processes, where you will be wise to apply 80:20 and select only those supporting processes that have the greatest return on effort. Indeed, the very credibility and chances for success are in the balance.
Monitoring Projects
Monitoring projects takes a lot of effort and resources. The project team and potentially the PMO overseeing all projects is responsible for making this as efficient as possible. This makes a project in and of itself out of monitoring and controlling the primary project
A guiding principle to approaching this "project within the project" is to think of supporting processes in terms of minimum sufficiency. Here is how you can get there:
Does the process generate information exchange that requires executive attention?
Is the information provided timely – giving management the chance to make course corrections early?
Is there extraneous information? What information could be eliminated? What information needs to be moved to the top?
What organizational resources are required to generate and consume reports and what are the time demands? Prioritize accordingly.
Is the reporting simple – easy to understand? Moreover, does it give a sufficiently complete picture to support decision-making?
Does the information provided point to potential actions – such as removing roadblocks, fast-tracking decisions, re-prioritizing projects, reallocating resources, managing certain risks?
Making Stakeholders Happy
Picture in your mind that stakeholders are actually happy to receive the information that you provide on projects. Picture that they are not burdened with anything that they consider onerous or does not contribute to the ultimate objective of successful projects on the top initiatives of the organization. If you cannot quite picture this, identify why and prune away at the processes until you can.
Whether on your standalone project or as part of your PMO, the underlying processes supporting your project will have a great deal to do with implementation success. The key is a make a "project within the project" to develop and execute minimally sufficient processes to support the projects. If something is not minimally sufficient, prune away until it is!
This post is part of the series: Strategic Initiative Management
This series covers raising awareness of the strategic aspect of project management and how projects must focus only on 80:20 opportunities; keeping processes simple; growing the human and institutional capabilities of the organization; and the importance of fostering a culture of strategic change/