Focusing on Growing the Human and Institutional Capabilities of Project Management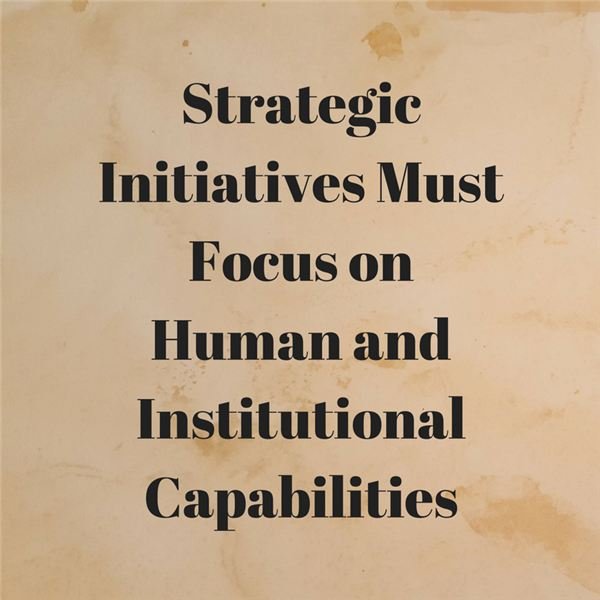 The first two articles of this series illustrated that bringing the strategic element into project management adds significant complexities and requires a greater skill set than traditional project management. So how do we add human resource objectives to the mix – going beyond the concerns of the project at hand?
Project Management Evolution
Project management has traditionally been all about managing the triple constraint of time, resources and quality. However, the project management profession has been evolving into a broader domain, where leadership, business management and strategic skills complement considerable technical skills of the project manager. It would be hard to argue that these additional skills would not help any organization, project team or PMO.
The rub is that the organization has business at hand. Projects are in place to achieve business objectives. People are highly focused on their projects.
So what can make people broaden their perspective for a moment and think beyond their projects and think about the organizational assets being built to manage the next cycle of projects, and the one beyond that?
Developing People
The most successful project managers build organizational assets while they are delivering successful projects. They bring results, but they also develop people. Whether on your project team or your PMO, the idea of developing people along the way needs to be embedded in the fabric of the sub-culture. In addition, developing people needs to laser-focus on broadening the perspective of project managers to include leadership, business management and strategy in addition to technical skills.
Leadership – What tasks or responsibilities can you give to individuals that will enable them to build their leadership skills?

Business management – Can you take advantage of the project to give individuals exposure to different aspects of the business that will broaden or deepen their skills and experience for the future?

Strategy – How can you use the project to expand the strategic thinking of team members? How can you devise tasks that will force the linking back to organizational strategy – in part to broaden and educate team members?

Does your organization take advantage of every project as an opportunity to develop people? What can you do to help?
This post is part of the series: Strategic Initiative Management
This series covers raising awareness of the strategic aspect of project management and how projects must focus only on 80:20 opportunities; keeping processes simple; growing the human and institutional capabilities of the organization; and the importance of fostering a culture of strategic change/