Project Management Approaches: Integrating Solid Methods in New Approaches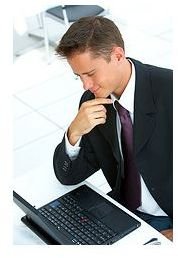 Think Approach Not Method
No matter what area of project management you find yourself in, the approaches you use in your methods are keys to success. For instance, quality management may mean you are using set controls and checks and balances to make improvements to a project, but that's the method, not the approach.
How project managers approach the methodology is often as unique as the methodology itself. With new methods to meet project deadlines popping up all the time, some approaches remain constant; however, some approaches on the horizon come with a twist.
Qualities of a Good Project Manager
Project managers are often selected by certain traits they possess such as:
Leadership – The ability of a person to lead a team with authority, minimal dissension, and respect is the highest of project management approaches.
Communicator – Those who can communicate effectively and clearly as well as being good listeners are also recognized as top managers.
Project Completion – Through the completion of successful projects, managers are recognized as the type who will get the job done.
Monitor and Control – Those who are at the forefront of monitoring a project and controlling the important elements are successful managers.
Collaborators – When project managers utilize their teams to collaborate and everyone feels involved, a trait of respect emerges.
Has a Plan – A good manager will have a plan that is known to everyone working on the project, including the stakeholders.
Learns from Mistakes – Strong managers are those who experience failure or see failure within a project and utilize management skills to correct problems.
Directors – Managers are directors of sorts where wands are waved and the team and project flow symmetrically. Teams under these managers know what is expected of them.
Resource Knowledge – Managers who can identify teams, and individual accomplishments, as well as fine-tuning what works
These standard project management approaches are tried and true, but what about the next generation?
A Look at the Next Generation of Project Management Approaches
With more of today's workers focused on more of a life/work balance, the emergence of new project manager approaches is upon us. While the old standards still apply, these new approaches intertwine and often enhance the old.
Adaptability – The next generation of managers must be able to adapt their management skills to the circumstances around them. This can include using remote project management skills as well as adapting to new environment working standards that are more relaxed.
Management Teams – More team management is being utilized that is leveraged instead of the higher-ups versus the meat and potatoes of the project team.
Sympathetic – The needs of teams, especially in generation Y and X, have to be noticed and dealt with in not only a sympathetic manner but through control in handling teams who think outside the norm.
Flexibility – More and more managers are faced with flexibility issues from the human element to the project timelines. Project scopes are becoming flexible within the work ethic element and its input.
Recognition Skills – This is an old standard with a new twist. An extra effort in recognizing top individuals and teams is a must-do in today's project management world. Gone are the days of do your job, that's what you get paid for.
Controlled Confidentiality – This is sort of a trust approach in project management. Teams and individuals want to know they can have their say without retribution. They also need to feel the trust and respect the manager will maintain controlled confidentiality.
Relaxed Approach – The new generation of teams want relaxed managers who offer chances and are willing to agree to disagree.
Blending the old and new project management approaches may be harder for experienced managers, but for new managers, skipping the old can often mean failure.
The Well Balanced Approach
For the new and the old project management approaches to blend well, both experienced and newbie project managers must rely on the input of each other. The success of a project is always reaching the accepted project goal but the approach in getting there continues to change as the workforce changes.
To find acceptable completions and goals, choose your methodology and consider the teams and the individuals who make up those teams. There are standard approaches in every project that must be met, however, knowing when to use the right approach is important in the ever-changing world of project management.