Understanding Planning, Monitoring & Control in Project Management As Part of Your Project's Cycle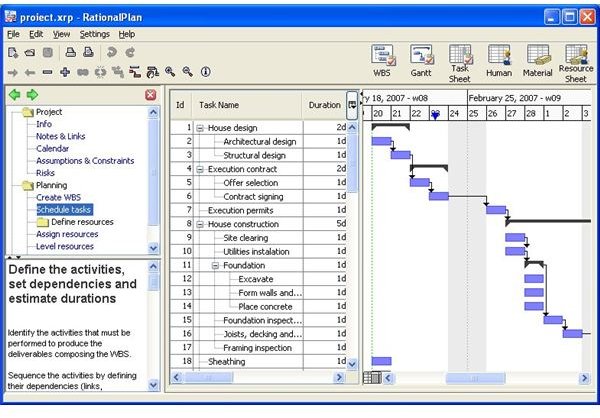 Monitor and Control to Keep Control
As described in Part 1 of this article series, the purpose of project monitoring and controlling is to provide an understanding of the project's progress and also successfully communicating that status. You can, then identify when the project's performance deviates significantly from the plan so that appropriate corrective actions and preventive actions will be taken. Project activity monitoring is an aspect of project management that is performed throughout the project. Controlling is the aspect of the project in which corrective and preventive actions are taken.
It falls to the project manager to ensure that the combined monitor and control process is effectively executed. Effective execution of the project monitoring and controlling process leads to successful project delivery.
Process Integration
Although project monitoring and control in project management are the focus of this article, there are actually five primary process groups in project management: Initiating, Planning, Executing, Monitoring and Controlling, and Closing.There is an integrative nature, referred to as "plan-do-check-act," that underlies these processes.
The Planning process corresponds to the "plan" component. The Executing process corresponds to the "do" component. The Monitoring and Controlling process corresponds to the "check-act" component. The Initiating process starts the "plan-do-act-check" cycle. The Closing process ends them. It is the integrative nature of project management that requires that the Monitoring and Controlling process interact with every aspect of the other process groups.
Project Plan Is Key
During the project planning phase, plans are developed in the form of project baselines for schedule, cost, scope, quality and risks, all of which are components of the overall project plan.This gives the project manager a basis for monitoring project progress. It also provides the criteria for basing decisions necessary for managing the changes required to help get the project back on track.
Project Progress
Project progress is primarily determined by comparing actual project performance to schedule and Work Breakdown Structure (WBS). When actual status exceeds predetermined thresholds, thus causing variances by deviating significantly from expected values, corrective actions are taken as appropriate. These actions often require re-planning, which may include revising the original plan or including additional mitigation activities in the current plan. The process by which the variances are identified and analyzed is called Variance Analysis.
Project Progress Reporting, Tools & Techniques
Project monitoring and control also provide information to support status reporting, progress measurement, forecasting and updating current cost and schedule information. During this process, it is also important to ensure that implementation of approved changes are monitored when and as they occur.
As for tools and techniques used in facilitating project monitoring and control, automated project management information systems and Earned Value are among the most commonly used. Both are also used to update information. Earned Value also provides a means for forecasting future performance based upon past performance.
Status reports are used for communicating project progress and status. Variance Analysis reports are typically used to identify variances and the information often used as a basis for determining corrective actions.
Plan to Keep Control for Success
As can be ascertained, the project plan lays the groundwork for a successful project. It goes without saying that beyond planning, effective project monitoring and control supply the necessary factors to keep your project in control.
This post is part of the series: Keep Your Project in Control
Project monitoring and control provides an understanding of project progress, identifies deviation from the plan and is a mechanism for making any necessary corrective actions.