What Is Project Slippage?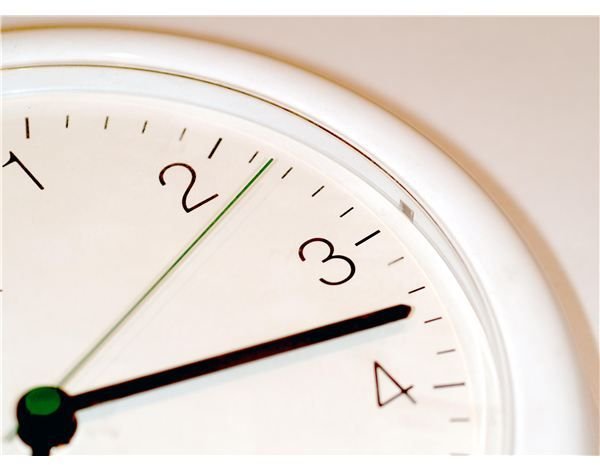 Definition Of Slippage
Project slippage is the time a project is late compared to the initial schedule baseline. Slippage can also be defined as the variation
between the planned dates of a project starting and finishing. Slippage may take place when initiation of activities on the planned start dates is delayed and not controlled. Project slippage is a great concern for the project team, sponsor, and stakeholders. Therefore, concerted efforts are essential for its prevention. Slippage can produce harmful effects, like additional cost of human resources or poor organization reputation.
Image Credit: morguefile.com/deanjenkins
Prevention Of Slippage
Slippage may be prevented by careful planning, executing, monitoring, and control efforts. The following actions may be useful in this regard:
Proper Resources
Just what is project slippage? Generally, slippage occurs when appropriate resources, in number and quantity, are not provided to a project. The requirements of resources are accurately determined by the project team using the applicable tools, and efforts should be made for their provision.
Strictly Follow The Project Plan
The other general cause for project slippage is not strictly following the project plan. Activities are added to the project scope that result in an increase in cost, and slippage is likely to occur.
Risk Management
Risk management should be properly executed, including a proper risk identification, their qualitative and quantitative analysis, and suitable risk response plans. The risks should be monitored and controlled by assessing the existing risks as well as identification of new risks during the project execution. The new risks that are identified should also be analyzed qualitatively and quantitatively. Monte Carlo simulation software may be used for the conduct of Monte Carlo method risk analysis. This process is a fast and economical technique for risk quantification. It has been used by NASA and other important organizations in the world.
Motivation To Vendors
Generally, the supplies are delayed by the vendors engaged in a project, due to which timely execution of the activities is not possible. Therefore, efforts should be undertaken to motivate the vendors for delivery of their supplies in accordance with the schedule that has been agreed. An incentive clause may be included in their contract that involves additional payment if the supplies are delivered in accordance with the schedule. The vendor will therefore be motivated to ensure timely provision of the supplies.
Suitable Methodology
Suitable methodologies may be used that assist to track, review, and regulate progress. Variations in cost or schedule are indicated that can be controlled by the project management team. Useful methodologies include construction cost estimating software, budget spread sheet, and primavera project management software like Primavera P6. Joint Application Development, generally called JAD sessions, may be conducted for the preparation of project plans, where JAD facilitation is the responsibility of a coordinator. Project delays cost project increase in organization. Therefore, efforts should be undertaken for the completion of activities in accordance with the schedule.
Use Of S-Curves
S-curves are considered to be an essential tool in projects. They permit tracking of project progress over time. They facilitate the identification of slippage and other likely issues that may seriously affect the project. A realistic assessment of the real S-curve and the planned S-curve will indicate the project progress and the variations. Normally, in most projects that are not properly planned and executed, the real S-curve will be under the planned S-curve. This indicates project slippage.